Say howdy to late payment Insights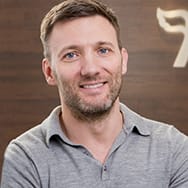 Roan Lavery
CEO, Co-founder
Late payment of invoices is one of the biggest challenges facing businesses today, and getting customers to pony up on time can often feel like a wild west showdown.
Well, we reckon we've just introduced two new features that'll help you understand which of your customers are the nice prompt-paying kind, and who needs chasing down like a no-good varmint.
Invoice Payment panel
When you view a contact you'll see a new Invoice Payments panel at the side, which shows how late or early (by jingo!) they tend to pay invoices.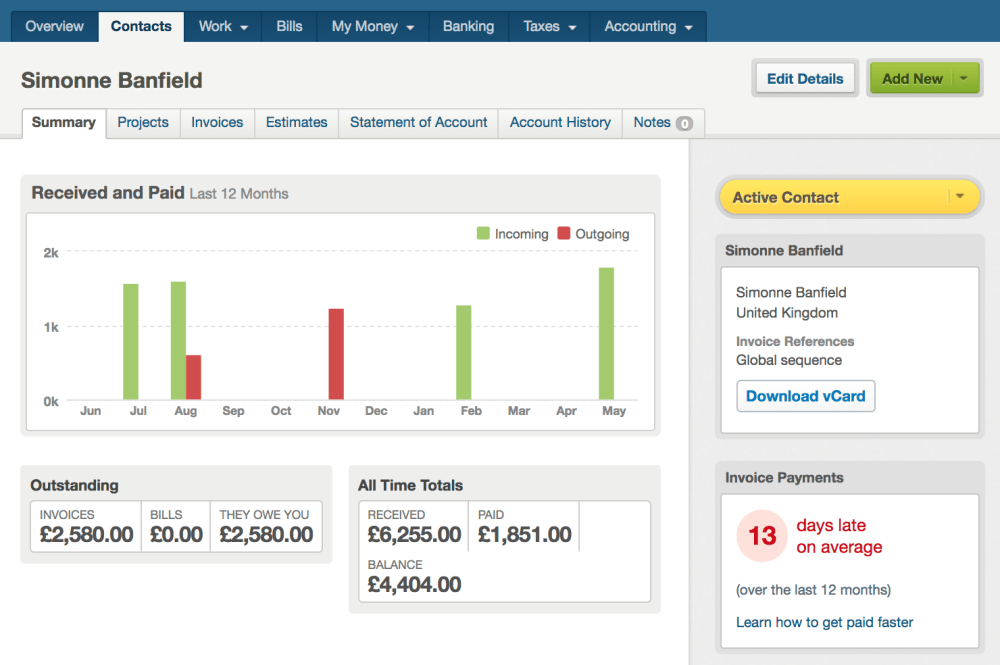 This shows the 'days beyond terms' which is calculated by looking at the last 12 months of paid invoices and checking how many days after their due date they were settled.
Find out more about the Invoice Payments panel over on our Knowledge Base.
Late payment Insight
Along with the Invoice Payments panel we're also releasing a brand new late payment Insight.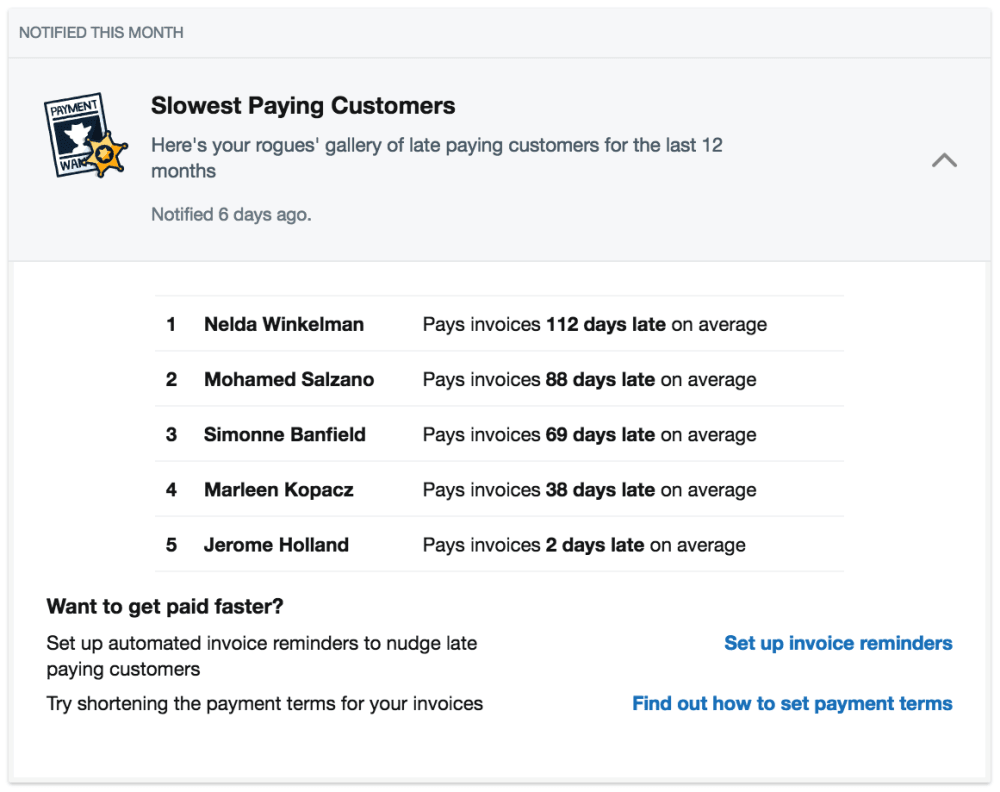 We introduced the new Insights feature a few months back to provide useful information about your business's health and performance, and we've had great feedback so far.
This new Insight lists your top 5 'most wanted' in terms of late payments over the last 12 months, along with a few suggested actions to rustle up payments faster in the future.
We hope that both of these new features give you some extra ammo when you're fixin' to chase down those outstanding bounties.
So long partner,
Roan and the posse at FreeAgent