How has the delay to MTD for ITSA affected accounting and bookkeeping practices?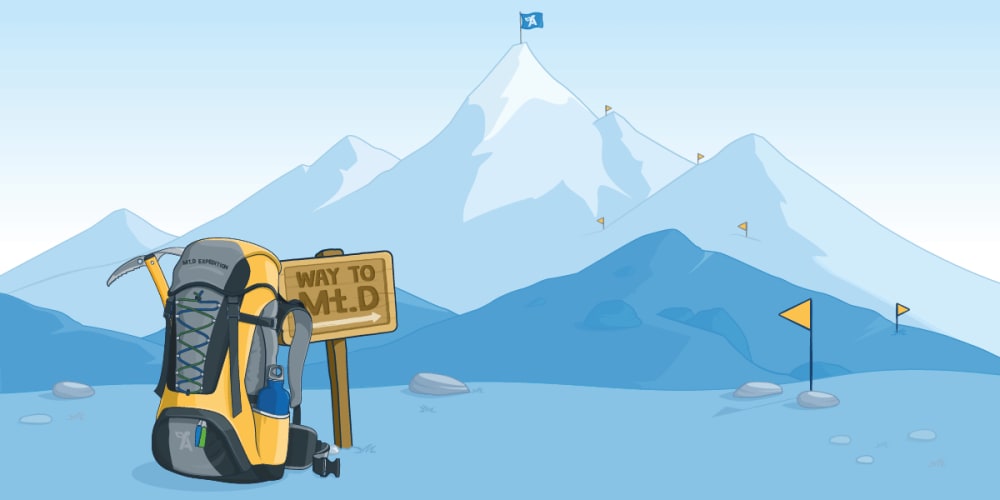 Back in December, the government announced a two-year delay to the introduction of Making Tax Digital for Income Tax Self Assessment (MTD for ITSA), alongside major changes to the income thresholds for those affected. 
While the headline changes were clear, less so was the effect this would have on practices and their approach to digitalisation. Tony Stevenson, FreeAgent's Senior Digital Enablement Manager, led a discussion with an expert panel to hear their thoughts on how practices are adapting following the delay. 
1. The majority of practices are still pushing ahead with digitalisation
In a poll we ran with our webinar attendees, nearly two thirds (62%) said that the delay hadn't affected their plans to prepare for MTD. This sentiment was echoed by our panellists, who agreed that the changes hadn't slowed their ambition to go paperless.  
Craig Hart of Craig Hart Accountancy said: "We are pushing ahead with digitalisation but now for different reasons. Previously the driving force was being compliant with MTD for ITSA, but now the benefit lies in turning 'bad' clients into 'good' clients."
Embedding technology into your practice helps reduce the behaviours that cause accountants and bookkeepers the biggest headaches. FreeAgent enables practices to have continuous access to their clients' data, provides a clear view of their expenses and a live projection of their tax liabilities. 
Craig highlighted that the benefits of digitalising also extend to clients. He added: "We've found that some verticals, for example landlords, don't always have a clear view of their expenses or their tax liabilities. If we set them up on FreeAgent, they can track the profitability of each property and see a live projection of their tax bill, making it quicker and easier for them to plan ahead."
2. The delay has freed up time for practices to focus on driving efficiencies 
While the delay doesn't eliminate the need to migrate clients onto digital software completely (self-employed individuals and landlords with annual income over £50,000 will be mandated to comply from April 2026), it does give practices breathing space to focus on areas that they may have previously deprioritised. 
Tony highlighted that some practices are now choosing to look at ways they can drive efficiencies within their company. 
He said: "Practices are using the delay as an opportunity to gain more insight into how their clients work, what features they use and how they can alter their processes to make them run more smoothly." 
At FreeAgent, we've found practices that encourage their clients to enable bank feeds and regularly use the FreeAgent mobile app not only get much more out of the software, but also see higher levels of client retention. FreeAgent Partners have access to practice insights, a unique set of reports that show which clients on their Practice Dashboard are making the most of FreeAgent's key features.
If you're looking for ways to improve your practice processes, you can watch our recent webinar where we discuss some of the best ways to improve efficiency for both your practice and your clients.
3. Software still has a huge role to play in running a successful practice
All the panellists agreed that cloud accounting software is vital for running an efficient and successful business, even with the delay to MTD. 
Craig said:, "I've worked in both industry and practice and often accountants will simply take what the client gives them at the end of the year and work with that." Using software allows accountants and bookkeepers to dictate the terms of the working relationship, rather than their clients. 
Marie Hensfield of Sherwin Currid Accountancy highlighted the wider benefits for her team. She said: "From a business point of view,  our team doesn't want to spend time chasing clients for paperwork and bank statements. Having FreeAgent means they can do much more interesting things like helping clients get the most out of their business."
Richard Hepburn of Gorilla Accounting said: "For new clients coming in, get them straight on FreeAgent from the start. And for clients that are more reluctant, make it clear that the delay is just a delay - change is happening whether they like it or not.
4. New innovations coming to FreeAgent
For FreeAgent, the delay means that we are now able to focus on developing our software to deliver even more value for practices. 
Stewart Hurd, VP of Sales at FreeAgent, said: "The delay to MTD for ITSA means we can build what we believe will have the biggest impact on workflows and efficiencies as opposed to what we are mandated to build by the government."
From improving the Practice Dashboard to looking at how we can provide even more client insights, we plan on using the valuable feedback from our Partners to help inform our next steps. Watch this space!
You can hear the full discussion in this recording of the webinar.