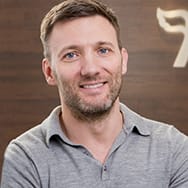 Roan Lavery
CEO, Co-founder
The development team have kicked into overdrive now the office has warmed up and we're nailing lots of requested improvements and new features.
There's some big stuff coming to FreeAgent soon, but we've also been clearing our decks of smaller to-dos that have been lingering on the back burner for ages.
Notes
You can now add Notes to Contacts and Projects , which is useful if you want to add additional information about the status of a project or lead. You, and your team, can add multiple notes to a contact or project, and edit these at a later date if you wish.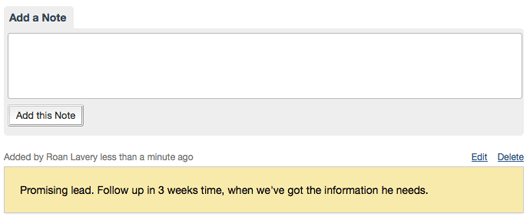 It's not exactly full-on CRM functionality but it should help you be a bit more organised. More information in the Knowledge Base as always.
Additional Text on Invoices and Estimates
We've made it easier to set the default text that appears at the foot of your estimates and invoices.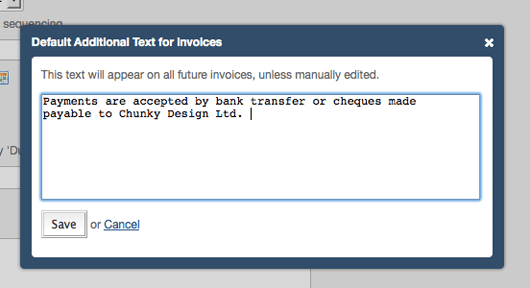 When you add/edit an estimate/invoice you'll see the option to Add default Additional Text , which lets you store text to appear on all future estimates/invoices. Another little time saver.
Custom themes for invoices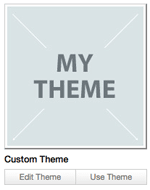 We've had this in beta for a while, so we thought it was high time to open it up to everyone. You can now create your own invoice theme with CSS.
This does require a good knowledge of HTML/CSS so it's mainly for the web designers out there, or those of you who've got a geeky nephew or niece handy.
Take a look at the Knowledge Base article on Creating Custom Invoice themes with CSS to get you started, and do send as any examples of your results. We're always up for drooling over a tasty invoice or two. Yeah, we don't get out that much.
Import from Basecamp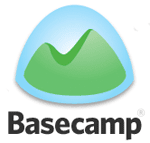 We've completed an integration with everyone's favourite project management app Basecamp.
You can now import both Contacts and Projects from Basecamp , decide which ones you'd like to keep in FreeAgent and assign which Project is related to which Contact.
You'll need to add your Basecamp credentials into the Settings section and make sure you've enabled the API in Basecamp first. Then select Import Contacts or Projects from the relevant section and away you go!
A detailed guide on importing contacts and projects from Basecamp can be found on the KB.
Google Apps integration

We mentioned this a couple of weeks back, but if you didn't see it, then you can now integrate your Google Apps account with FreeAgent , allowing single sign-on from your Google Apps account.
Full details on the Google Apps integration blog post. If you get a moment please do leave us a review on the Google Apps marketplace.
There's more? Seriously?
Unbelievably yes, here's a few other bits and bobs:
New project tasks are now Billable by default
We've added support for Serbian Dinar, Polish Zloty and the Saudi Arabian Riyal
You can now send invoices and estimates in Serbian
We now support bank imports from Sparkasse Aachen bank
And finally….Automatic PayPal import
Hands up who wants to beta test automatic import of PayPal statements into FreeAgent? Thought so. We're looking for a small number of people to test this out, so get in touch if you're interested.
Until next time,
Roan & The Team at FreeAgent.