Run those taxing tasks like clockwork with an improved Tax Timeline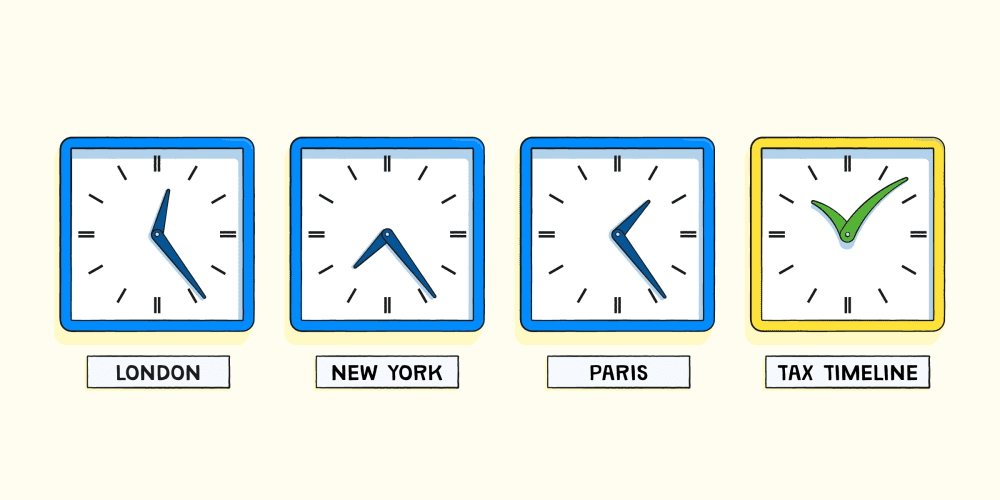 We've got tax on our mind (most of the time), which means we're always looking for new ways to help you keep tax-related tasks ticking over smoothly for your business. Our latest tremendous trio of improvements is to your Tax Timeline, the timekeeper for all your tax-related deadlines - including filing, payments and payroll - on desktop and the FreeAgent mobile app. So what's new?
1. Complete tasks
When you're ready to submit a tax return, you can do so from directly within your Tax Timeline on your Overview screen. The same goes for marking a tax payment paid. Who doesn't love ticking something off their list? 
2. Real-time updates 
When you complete a tax-related task in FreeAgent, like filing a tax return or marking a tax payment as paid, the item(s) will automatically update on your Tax Timeline, giving you a clear view of what's done and what's due. 
3. Filter items
Hone in on upcoming deadlines or get the full picture of your already completed tax-related tasks by filtering the items on your Tax Timeline by 'All', 'Upcoming' or 'Paid/Filed'.
Your Tax Timeline on the FreeAgent mobile app
Likewise, you can now access some of these Tax Timeline improvements on the FreeAgent mobile app! Find out how to filter your Tax Timeline and mark an item as paid or unpaid over on the Knowledge Base or log in to the mobile app to check out your Tax Timeline.
And a timely tip…
If you didn't know already,  you can also sync your Tax Timeline with your Google, Outlook or iCal calendar so you won't miss an upcoming tax-related deadline when you're logged out of FreeAgent. 
That's it for now, but there's plenty more to come from your Tax Timeline in time - watch this space. Meanwhile, you can find out more on the Knowledge Base or log in and see the improvements for yourself.