4 in-demand skills for accountants and bookkeepers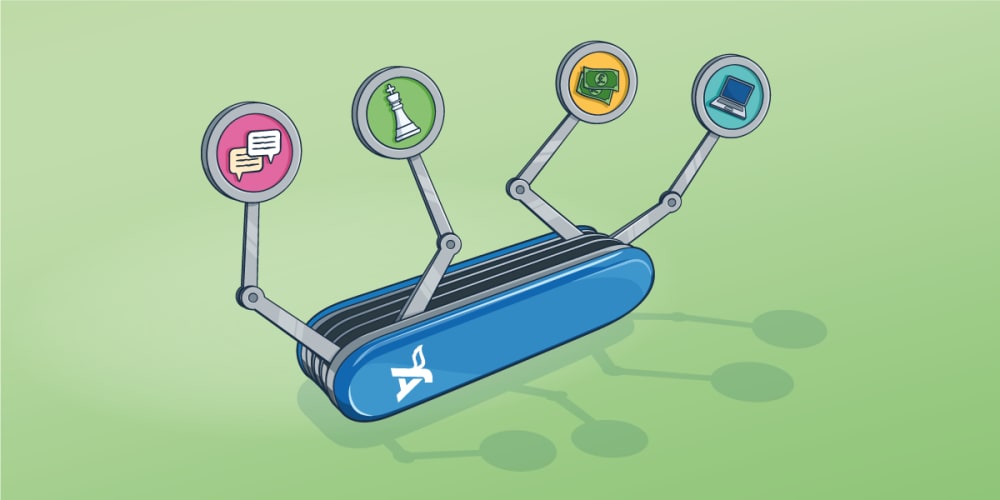 As the accounting and bookkeeping industry continues to evolve, so does the expertise required to stay competitive and grow your practice. From mastering technology to selling your services, here are four in-demand skills for boosting your success as an accountant or bookkeeper.
1. Digital literacy 
It's important for accountants and bookkeepers to embrace developments in technology, especially when it comes to accounting software. Technology can help automate simple and repeatable jobs, allowing you to get time-consuming tasks done faster and spend more time on other key areas, such as winning new clients. 
FreeAgent accounting software can help you to explain bank transactions in bulk, generate dividends automatically and run reports across your whole client base. You can also set up alerts to notify you that a client's VAT return is due or that their Open Banking consent is about to expire.
You can build a 'tech stack' to help you run your processes more smoothly, improve client engagement and ultimately boost revenue. Different accounting and bookkeeping practices require different tech stacks, but they will typically include accounting software and practice management software alongside business staples like Google Workspace or Microsoft Office 365.
2. Strategic thinking
The role of accountants and bookkeepers as trusted advisors has always been important, with clients navigating fluctuating economic environments. Practices have increasingly focused on this area since the Covid-19 pandemic, providing strategic advice to clients on future cashflow decisions and identifying opportunities to grow their businesses. 
The introduction of Making Tax Digital for Income Tax Self Assessment (MTD for ITSA) is also set to bring some significant changes to the way many of your clients store and submit their financial records. With lots of new information for your clients to absorb, you'll need to think strategically about how best to share it with them to ensure that they're prepared for this new way of working.
FreeAgent has a host of MTD resources including all the information you need to prepare your practice and clients. You can also book a free consultation with one of FreeAgent's experts - we'll help you create a plan that's tailored to your practice. 
3. Selling your services
Small business owners can sometimes feel uncertain about the complexities of managing their finances, so the service you provide is a highly valuable one. That's why understanding your value and selling your services effectively is vital.
Your pricing doesn't have to be perfect at first - once you start to understand your annual revenue and get a clearer idea of how long tasks take to complete, your pricing strategy will become clearer. It's worthwhile reviewing your pricing regularly, so that you and any colleagues are able to keep track of the services you've added and whether they justify a price increase. 
It's possible you'll see some of your clients' businesses grow from one year to the next, suggesting they may have the capacity to pay more for further services. Understanding the value of your services will help these conversations go more smoothly and could ultimately bring in more revenue for your practice. 
4. Clear communication
Communication is an essential soft skill for a successful accountant or bookkeeper. Think carefully about the kinds of messages you need to share with your clients, and whether these would be best suited to emails, phone calls, face-to-face meetings or even virtual events like webinars. 
While demonstrating your technical knowledge is crucial, it's just as important to have a knack for explaining complex financial information in plain English. If you communicate openly and clearly, you're likely to come across as trustworthy and approachable, which will ultimately pay dividends for your practice.