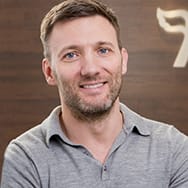 Roan Lavery
CEO, Co-founder
This month it's all about making it count, with a bunch of small changes in FreeAgent that can make a big difference to running your business.
Run payroll sans RTI
Since launching our new payroll facility thousands of people file to HMRC through FreeAgent every month.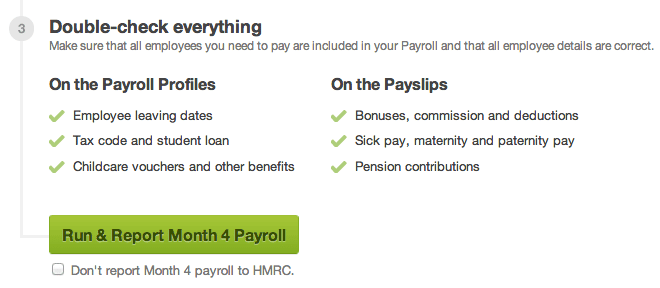 If however you file payroll through another system but you still need to keep track of these details in FreeAgent, you'll be pleased to know we've now added the option to run payroll without submitting RTI to HMRC. Simply uncheck the box beneath the Run & Report Payroll button and you'll generate the payslips without sending the information to HMRC.
Improvements when viewing contacts
Based on user feedback we've made a few changes to the Contacts area in FreeAgent.
To start with we've changed the Account History tab so it lists the most recent activity at the top. We've also introduced a new Invoices tab which lists just the invoices for this client, and lets you filter by status. Really handy for quickly seeing what invoices are still outstanding.
So, a few small changes that we hope will make a big difference to chasing up late payments.
Jump around
Across the app we've added more links to let you jump between different pages without having to go through the main navigation.

So when you're viewing a timeslip you can now quickly jump to the relevant contact or project. Likewise if you're looking at the list of bills you can click directly through to the contacts. Another little time saver.
More Bank Feeds now live
Last month we mentioned the rollout of new Bank Feeds for HSBC, Santander and more. This rollout has been completed and everyone should have access to these now.
Take a look at the Knowledge Base for details on how to set these up.
Until next time,
Roan and the team at FreeAgent