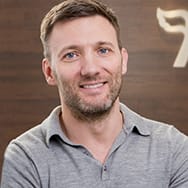 Roan Lavery
CEO, Co-founder
In this release we enhance our project tracking features by letting you differentiate between billable and non-billable time , improving visibility on true project profitability.
You may have noticed a bit of a theme in recent releases as we've steadily improved project tracking. It's all part of our mission to go beyond "just accounting" and give you critical data to help manage the day-to-day workflow lifecycle. Buzzword bingo aside, allowing you to track unbillable time, and it's impact on profitability, is a key factor in project success.

When you create a task you now have the option of marking this as Unbillable. Project profitability summaries can optionally include the unbillable time factor (which sounds more Doctor Who than it really is), and you can set this within the Advanced Options of the Project screen.

Faster Support
Sometimes the best way to get support from us involves a member of our team logging in to your account to take a look at the numbers. Until now, the only way to do this was to add one of us as a temporary user, which was a bit of a hassle for everyone.

Now you can simply Enable Support access to give the FreeAgent support team temporary access to your account. This is completely optional of course, and if you're not happy with that, then just don't enable it.
For those who are happy, it should speed up a lot of support queries though.
VAT returns

Our UK users have told us they want FreeAgent to file VAT returns online with HMRC. We're working on that! As a first step, we've changed how VAT returns are closed down. At the moment, you "lock" a VAT return once it's finished. We've changed that to marking the VAT return as "filed".
More importantly, marking a VAT return as filed will automatically mark any earlier open returns as filed too - and if you unfile a VAT return, any later filed returns will also be marked as unfiled.
Don't forget to always mark your VAT returns as filed in FreeAgent once you've sent them to HMRC, either online or by post. That's so that if a VAT inspector ever visits your business, you have an accurate record of the figures on your returns.
We've also made it possible to change the end date of a VAT period. This'll mean that, if you change your VAT quarter to line it up with your year end, you can make this change in FreeAgent.
A cast of thousands
Some of the little extras that didn't quite make top billing:
You can now associate and rebill mileage to projects in the same way that you can with normal expenses.
Task names can now be edited even if it's been used on a Timeslip
Contacts with associated Estimates are now correctly classified as Clients
We've added support for Indian Rupee and Thai Baht.
New Contacts now default to your own company country
We've added support for the yyyy-mm-dd date format
We've updated our API to allow access to the new rebilling methods
We've spruced up the referrals page. For maximum easter-eggy fun take a look in a Safari or Chrome ;)