FreeAgent Update - Snappier Service, More Improvements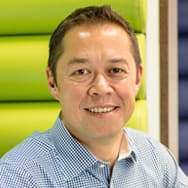 If you're in the UK, you'll be experiencing the annual delight that is the tax-return season. Here's hoping you have found that using FreeAgent has made things quite a bit easier for you. We're pretty confident that next year will be even easier still…
Anyway, this week we've moved FreeAgent to a new, beefier server and addressed a slew of user requests.
Even Snappier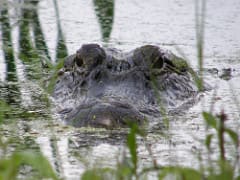 We've just moved the FreeAgent service to a bigger, faster and most importantly shinier server than before.
As we announced earlier this week, we were down for a couple of hours last night for that reason, but it does mean that you'll have seen an improvement to response times this morning.
The way the server is set up now also allows us to expand capacity even more in the future without having to bring the service down for more than a few minutes at a time: good news for you night owls out there - you know who you are!
Charging Sales Tax Abroad
We've added an option to allow you to charge sales tax (or VAT or GST or whatever) to contacts who are located abroad. Previously, FreeAgent would assume that you didn't want to do this, which you tell us was too inflexible to cover the various complicated rules which cover this.
You can now change the way you charge sales tax to each contact. Choose 'Edit Details' on the individual contact page, and you'll see (if for example you're based in the UK):

The option selected by default (and when you import contacts from elsewhere) is as now: only contacts based in the same country as you will have sales tax added to their invoices.
As always with FreeAgent invoices, ones that have been marked as Sent are 'frozen' for dull accounting reasons, so changes here will only affect currently Draft invoices or ones you create in the future.
Accruals and Prepayments
Just when you thought it was safe to go back into Journal Entries: we've added support for Accruals and Prepayments. If you need to ask what these are, consider yourself lucky that you don't know ;->
In the future we're going to be able to generate these automatically by asking you what periods are covered by the various services you pay for, so, in line with our general philosophy on accounting, hopefully you'll never need to find out either!
Estimates Coming Soon
In response to exceptionally high demand, we're starting work on Estimates (or Quotations, if you prefer).
We need to do some re-organisation within FreeAgent to make sure we're not cluttering things up too much first, but we hope to have Estimates themselves available during March. Stay tuned!
Other Changes
We've:
UK Accounts: Fixed a small inaccuracy with VAT reclaimed from mileage. If you were one of the few people affected: sorry. You'll have received a separate email about how we've handled the corrections.
Added support for expenses, bank account entries and bills which consist only of sales tax or VAT: just choose 'Amount…' and enter the full value of the payment in that box.
UK Sole Trader Accounts: Fixed some odd behaviour which occurred with the calculation and display of self assessment on some accounts.
Added support for CSV statement uploads from the Abbey Business Banking, the format for which was recently changed.
Improved the display of Unbilled Time on the Project page.
Fixed an issue Accountant users were seeing when editing certain user details.
Fixed an issue where stored P&L totals were sometimes temporarily zeroed.
Increase the time window which FreeAgent looks for each end of a bank transfer, to handle strange things which sometimes happen with PayPal.