FreeAgent Update - Release Pecorino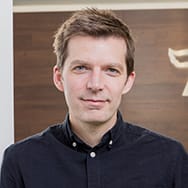 Olly Headey
CTO, Co-founder
With just under a week to go before our official launch we've been very busy behind the scenes of FreeAgent. Here are the new features in this weeks' release.
Logging in from the home page
You can now log in directly from our home page using your email address and password. Just select the Login link at the top of the page and away you go.
Import Clients from vCards
Client Import now supports the vCard standard, so you can import your clients directly from Mac Mail, Mozilla Thunderbird, Outlook Express or Highrise to name just a few.
Custom Payment Terms on Invoices
You now have the option of customising your payment terms when adding or editing an invoice.
Timeslip Reports
You can now view Timeslip Reports for each of the past twelve months. We've also added a column to the report so you can see which invoices, if any, your timeslips have been rebilled on.
Deleting Bank Accounts
It's now possible to delete a bank account which contains unexplained transactions.
Restricted Access for Advisors
By popular demand, Accountant users now have less control over your FreeAgent account.
Previewing Draft Invoices
To allow you to review your final invoice layout before sending it to your client, the 'Draft' watermark is no longer embedded in the document when you save a draft invoice as PDF.
FreeAgent Privacy Policy / Terms and Conditions
We've made changes to our Privacy Policy and added our Terms and Conditions to the website. They make a thrilling read.