FreeAgent update - All about Satisfaction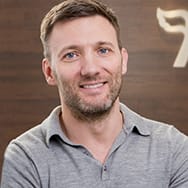 Roan Lavery
CEO, Co-founder
2009 Software Satisfaction Awards
We recently introduced a new and improved customer support service, which is enabling us to better respond to customer support requests, and even integrates with Get Satisfaction.
So, far be it for us to disagree with Mick Jagger, but we're trying our level best to make sure you can always "get what you want".
If you think we're doing a good job, then we've got a little favour to ask. FreeAgent has entered into the 2009 Software Satisfaction Awards under the categories:
and we would be eternally grateful if you could take a moment to fill in the survey.
Annual Subscriptions
Due to popular demand, we've now introduced the option of paying annually for your FreeAgent subscription , with the juicy worm of getting 12 months subscription for the price of 10. Your new annual subscription will take off from the next payment due date so you won't lose out on the current month.
To change your subscription type, select My Account and then change your payment method.
Recurring Invoices Overhaul
We're going to make some changes to the way invoices and emails are handled in coming releases, which will see us tackle some oft-requested features like email templates and late payment reminders.
To kick things off, we're reworking recurring invoices.
To create a recurring invoice you now first create a Recurring Invoice Profile which defines the invoice details, template and amount as well as when the individual invoices will be created. This in turn generates the invoices, and optionally emails them out automatically.
Separating the recurring profiles from the invoices themselves means it's now a lot easier to go back and edit individual invoices or the profile itself.
Also this week
You can now create a VAT (or sales tax) only invoice by creating an invoice item of type VAT and having this as the only item on an Invoice.
You can now create biweekly recurring invoices.
We've updated the API with the ability to list bank account data
All the best,
Roan & The Team at FreeAgent Central.