Capture and record all your receipts the easy way
Upgrade to a more organised, automated expense management system.
Snap expense receipts and upload them to your account from your phone
Plan ahead with a clear view of upcoming recurring expenses
Build accurate accounts with a comprehensive list of expense categories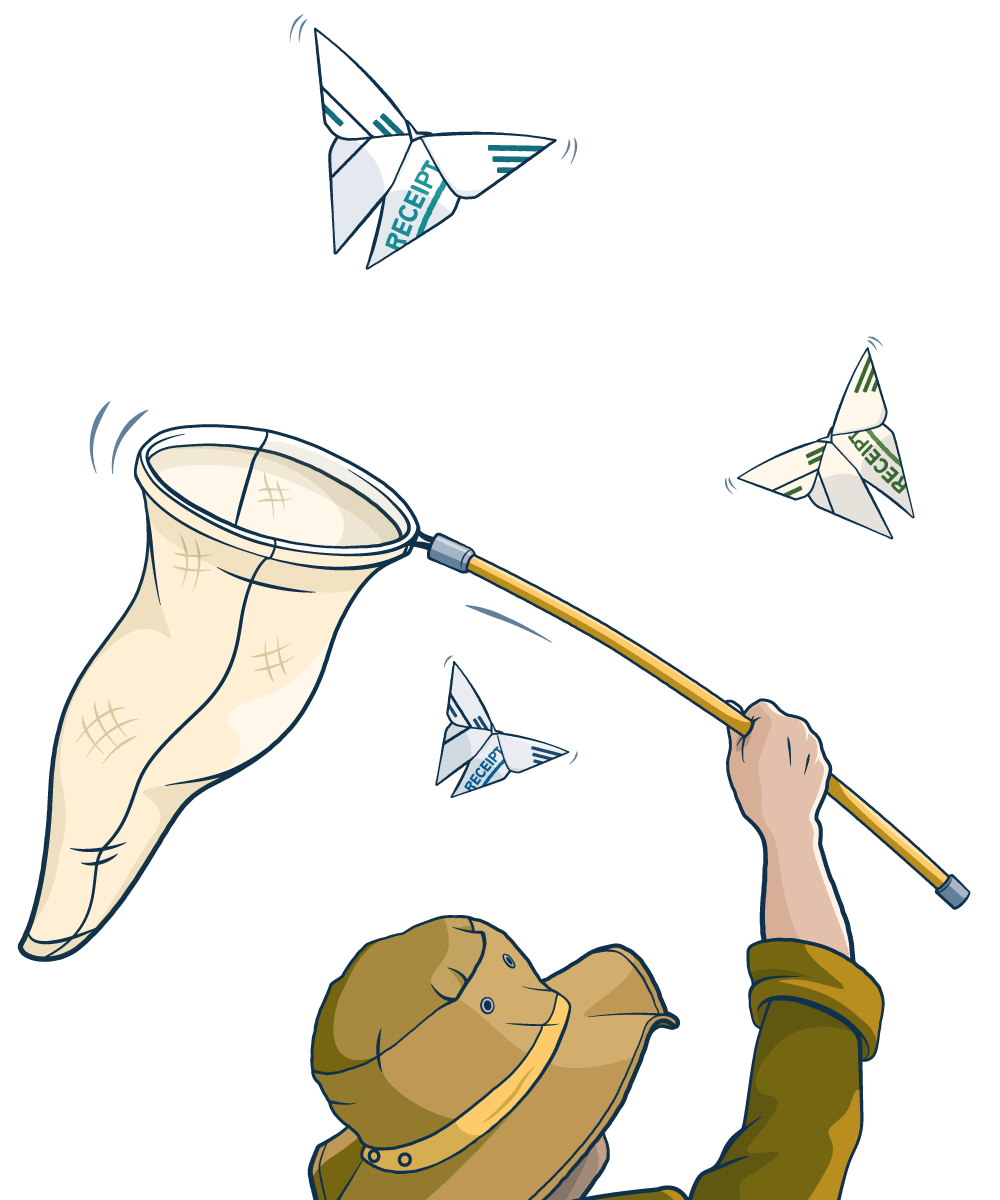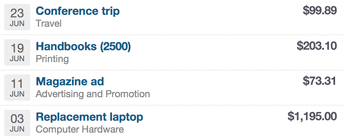 Simple expense tracking
Whether it's a regular business payment or you're just grabbing a coffee on the go, FreeAgent lets you track all the expenses you incur while running your business.
Track bank payments and 'out-of-pocket' expenses so you never forget to record an expense. Customise a comprehensive list of expense categories to build accurate accounts which are invaluable at tax time.

Work smarter and don't get caught out
If you work with suppliers, you can record upcoming payments, see what you owe and plan ahead with confidence.
Set up automatically-recurring expenses for things like magazine subscriptions or web hosting so you don't have to worry about entering them again, and again, and again.
Employee expenses
Employees can record their own out-of-pocket expenses too, and a running balance shows how much is to be reimbursed at any time. Flexible permissions let you control what your employees can see and do.

Here's the nitty-gritty about expenses:
Track business costs and expenses easily through reconciliation with business bank accounts
Record out-of-pocket expenses, even on the go
Keep track of supplier invoices and accounts payable status
Keep track of expenses with flexible reporting by date and employee
Expenses allocated in real-time to your accounts and your tax liabilities updated
Attach expense receipt images for reference and download