ExpenseMagic - Get your expenses up to date - for free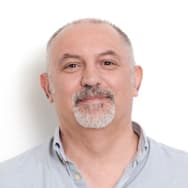 Kevin McCallum
Chief Commercial Officer
FreeAgent is designed to help you take back and keep control of your business finances, and the feedback we get is that our focus on great design, providing capability instead of complexity as well as our fantastic and responsive support is appreciated by many of you.
One area a lot of business owners find time-consuming is keeping on top of their expenses so I'm pleased to draw your attention to a new FreeAgent integration that can really help simplify this process.

ExpenseMagic is a receipt processing and expense management service that lets you use your mobile to keep track of your expense receipts with minimal effort. Just take a photo of the receipt and all the details will then be automatically pushed to your FreeAgent account, having already worked out the correct VAT reclaim rate for you.
Their iphone app also integrates with your calendar so you can easily add a diary record to any expense, to remind you of what a particular expense was for. All your data and images are stored in the cloud and are accessible anywhere and any time, exportable either on-demand or automatically every month.
To celebrate the launch of their FreeAgent integration, and to help you get your expenses up to date, ExpenseMagic are offering all of our users access to their service entirely free of charge up until the end of this tax year, 5th April 2012.
The free offering will have a fair usage policy of 100 receipts per person per month and can be claimed by simply logging into your FreeAgent account via the expense ExpenseMagic app which can be downloaded at www.itunes.com/app/expensemagic. Doing this will automatically credit your ExpenseMagic account to provide your access for free for this period.