How cloud software has changed accounting and bookkeeping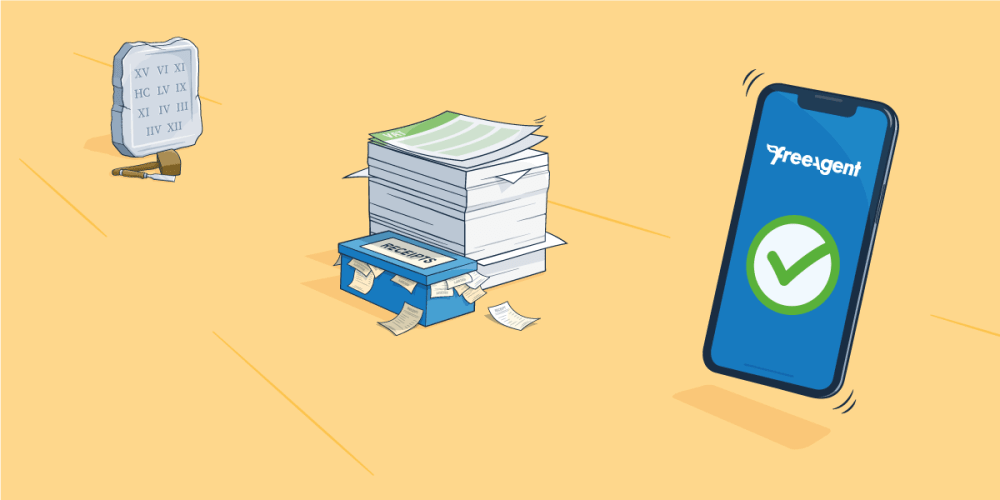 Technology has transformed the workplace in recent years, with increasingly sophisticated software providing a host of new ways to communicate, collaborate and get work done more efficiently. In this article, we take a look at how cloud-based accounting software has affected the working lives of accountants and bookkeepers.
What is cloud software?
The term 'cloud software' refers to software that's delivered to users via the internet. Whereas traditional software is installed and run on the user's computer, cloud software runs on the software provider's servers. Customers can then access the software on internet-enabled devices, using web browsers or dedicated apps, from anywhere with an internet connection.
Cloud accounting software such as FreeAgent stores the user's business books securely online, which means both the user and their accountant or bookkeeper can access the same data in real time.
The impact of cloud accounting software
Reducing paperwork
While some clients may still rely on a box of receipts and paper bank statements to track their business finances, those who use cloud accounting software benefit from the ability to upload receipts on the go and automatically import transactions from their business bank accounts.
Having all this information stored digitally in one place reduces the need to continually chase clients for paperwork and reduces the risk of human error caused by entering data manually. 
Keeping digital records is also a key requirement of the government's Making Tax Digital (MTD) initiative, which will affect increasing numbers of clients from April 2022 when the scope of MTD for VAT expands to all VAT-registered businesses.
As well as automating many day-to-day admin tasks, cloud accounting software such as FreeAgent lets clients and their accountants run payroll and file VAT returns, Self Assessment tax returns and Corporation Tax (CT600) returns directly to HMRC from the software instead of filling in forms. Key information can be automatically populated from the data in clients' accounts.
Transforming services
Less time spent manually entering data can mean more time to talk, which helps accountants and bookkeepers develop strong relationships with their clients. And having real-time access to a business's books through cloud-based software lets accountants spot potential problems as they arise. This can open up additional revenue streams for practices by giving them the chance to provide valuable guidance.
Cloud accounting software has been a contributing factor in the shift of many practices towards providing advisory services in recent years. Increasingly, firms are focusing on areas such as reviewing business strategy, performing risk assessments and even consulting on succession planning.
Improving opportunities
Technology has significantly reduced the barrier to entry in terms of starting a practice, which is now feasible without a huge financial outlay. 
Cloud accounting software makes it possible for accountants and bookkeepers to access their clients' information from anywhere with an internet connection, so they may be able to use a co-working space or home office rather than investing in dedicated premises. 
This not only makes it possible for newer, leaner digital-based firms to grow quickly but also allows accountants and bookkeepers to start their own practice more easily.
Want to find out how our award-winning cloud accounting software can transform your practice and benefit your clients? Try FreeAgent for free.