How to make sure your suppliers are a perfect fit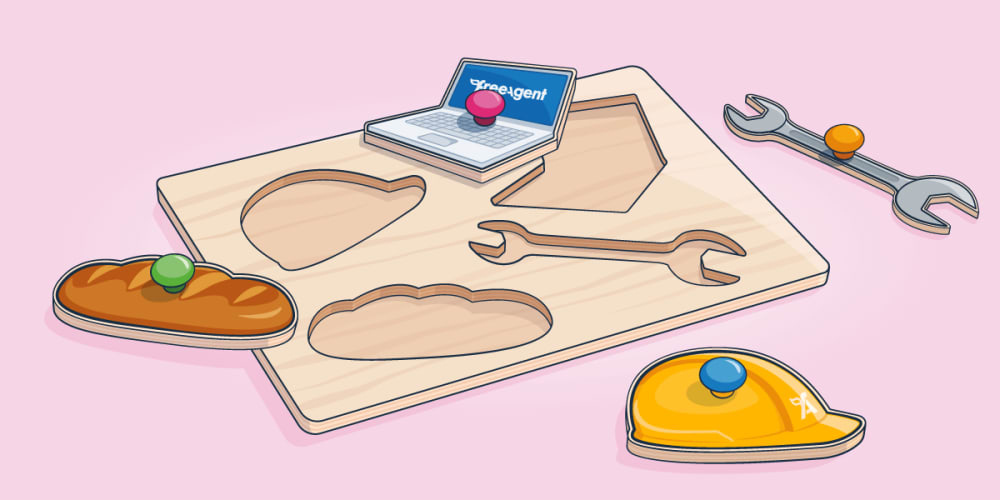 Succeeding in business can sometimes feel like looking for all the right pieces in a puzzle. And if your business uses suppliers, you'll know what a vital piece of that puzzle they are.
The term 'supplier' can mean different things to different businesses. It could be someone who's literally providing your bread and butter, or your business might rely more on service suppliers, like a broadband or phone supplier.
Whatever your business needs, here are a few questions you can ask yourself to make sure that you and your suppliers are a match made in heaven.
Is the price right?
In the current economic climate, every penny counts, so it's crucial to your success to make sure that you're getting the best deal possible from your suppliers.
If you've been with a supplier for a while and you're not convinced that their rate is competitive enough, there's no harm in shopping around and seeing what else is out there. If you've been with them for some time, you might not be aware of new suppliers that have cropped up in the meantime - and there might be one out there that is a better fit for your business.
When examining the price, make sure to double-check for any hidden fees buried in the supplier's terms and conditions, for example a delivery surcharge for certain locations or a stringent late payment policy.
It might be that your current supplier is still the best deal out there - but it's well worth crunching the numbers to make sure.
Is the quality there?
It's all well and good opting for the cheapest supplier out there - but there has to be a balance between the right price and the right quality. Before you sign on the dotted line with any new supplier, make sure to thoroughly inspect the goods or service that they're offering first.
How you do this will depend on what they're providing; for example, taste-testing apples for your best-selling pie will require a completely different quality check process than investigating the robustness and reliability of something like a new web domain supplier. Find out if the supplier offers some kind of trial run, or start off with a small, low-commitment order before you go all in. 
You could also find out if the supplier has awards, industry accreditations or any other independent evidence of their quality before you sign up with them.
Are they reliable?
When the success of your business hinges on someone else, it's vital that you're working with someone you can really rely on. It's hard to know for certain how reliable a supplier is going to be, but there are steps you can take to help you feel more confident. 
Asking friends or other business owners for recommendations is a great starting point and industry bodies or trade associations may also be able to give you some advice or even a list of approved suppliers. 
When you have identified a potential supplier, if it's practical, you might want to meet them in person to talk about your potential new business relationship in more detail. You could also ask them if they can provide testimonials from happy customers. 
One of the best ways to get an independent view is to check a supplier's reviews. You could simply browse the search engine results for the supplier's name followed by 'reviews', or you could look into the reviews that appear on the supplier's Google business profile, Trustpilot or Facebook pages. While they can give a really good indication of the reliability of a potential supplier, bear in mind that not all reviews will be representative of the overall customer experience and you should try to read a good cross-section.
Is now the right time to switch suppliers?
With so much economic and financial uncertainty in the UK at the moment, now may not be the right time for some businesses to switch things up. 
The current situation with energy suppliers is a prime example. The government has announced support for domestic and business customers in response to the energy bills crisis, and more changes are expected next year. This makes finding the best energy deals more complicated at the moment, and you could even find yourself worse off after switching, depending on the current deal you're on. 
If you're thinking of changing any of your suppliers at the moment, think carefully, research thoroughly and double-check the fine print.  
Even with all your suppliers sorted, is your business still getting bogged down in admin? Get your 30-day free trial of FreeAgent's award-winning accounting software and discover just much easier your small business finances can be.