Introducing the Corporation Tax CT600 form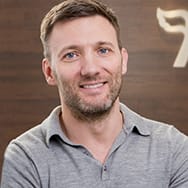 Roan Lavery
CPO, Co-founder
This article was last updated on 4th November 2020.
Earlier this year we announced the launch of the Final Accounts report in FreeAgent and mentioned that the release was part of a bigger project to support full Final Accounts and Corporation Tax filing for micro-entities.
Today, we're taking the next step with the release of the Corporation Tax form - or the CT600 as it's known by the cool kids.
Available for accounting years ending on or after 27th October 2020, the new CT600 form is automatically generated from your Final Accounts report with all the boxes pre-filled. The form is suitable for most micro-entities and includes trading profits (or losses), capital allowances, tax and non-tax deductible expenses and more. You can find out more over on our Knowledge Base.
With the Final Accounts report and the CT600 form now available in FreeAgent, our remaining work is to allow these to be filed directly to HMRC and Companies House.