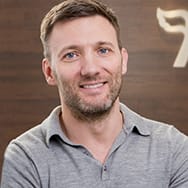 Roan Lavery
CEO, Co-founder

There's been a lot of chatter over on our customer support site GetSatisfaction recently about the time tracking capabilities, or otherwise, of FreeAgent.
Our goal has always been to put freelancers in control of their money, by managing the end-to-end spectrum of business finances from time tracking and billing to expense tracking and accounting. In each of these areas we think we offer freelancers and contractors a simple set of tools to effectively manage their finances while not overcomplicating the software with bloated features, but it's a constant struggle to get that balance right.
For the majority of our users the current level of time tracking works well, but there's always situations where people need a deeper level of functionality than that currently supported.
For just these situations there's now Timepost.
Enter Timepost
Timepost is a desktop time tracker for Windows and Mac, that synchronises with your FreeAgent projects and allows you to track time spent on tasks with an accurate stop clock timer. Once you've finished a task you can log the time and simply upload it to your FreeAgent account.
It's a really nice piece of software, and hopefully it plugs the gap that some people have found with our time tracking.
If you are using Timepost with FreeAgent then let us know how you're getting on.