FreeAgent Update - Release Frascati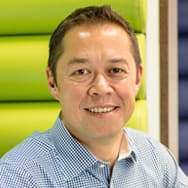 This Week
Hi. Here's a quick update on what we've improved this week:
Recurring Expenses
By popular demand, you can now set an expense to recur just as you already can with invoices.
Select the recurring frequency (Weekly, Monthly, Quarterly etc) on the Expense or Mileage form, and FreeAgent will automatically create a new duplicate of that expense on the appropriate date.
That new expense will then be the recurring one, and this will continue until you edit the expense to not recur anymore, or at the optional end date.
Due On Receipt
If you set payment terms of zero days on a Project, any invoices which are created will display 'Due on Receipt' instead of the usual Terms and Due Date (depending on your chosen template).
You can still use the Custom Payment Terms on an individual invoice, which will override these terms as usual.
Other Improvements
Other changes of note:
As well as the new recurring expenses, recurring invoices can now also have a 'recur end date'.
Improved Expense navigation bar, to allow you to view Recent, By Month, By Tax Year and Recurring. Just like Invoices.
Fixed a problem with recognizing certain OFX files, which led to some data being uploaded to the wrong account. Sorry 'bout that.
UK Accounts: Added support for the recently-introduced Annual Investment Allowance. As always, FreeAgent UK bases its depreciation calculation on the UK capital allowances tax rules in force in any given year, and so we now apply a 100% first-year allowance to new purchases after 1 Apr 08 (Limited Companies) or 6 Apr 08 (Other UK Companies). We assume you're not going to reach the limit of £50,000 of expenditure.
Changed the Overview Invoice Timeline panel colour-scheme to make the different categories more recognizable.