Dealing with late payment of invoices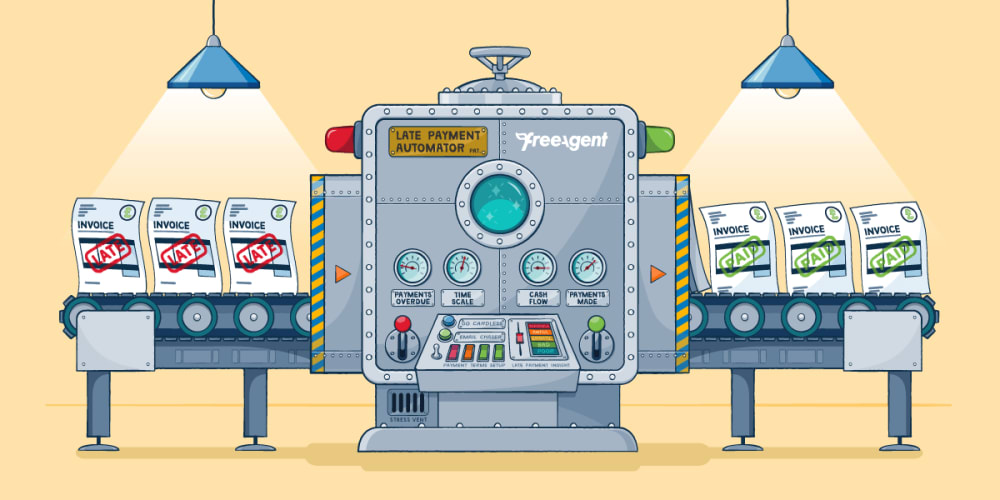 One of the toughest things about running a small business can be dealing with non-payment of invoices, which can be stressful for you and disruptive for your business's cashflow. If you don't have a finance department to do the chasing for you, you often find yourself in the awkward position of chasing a customer that you've worked hard to build a good relationship with.
It's not unusual to feel awkward about asking for money. But it can really help your business if you can find effective ways to keep the cash flowing in on time, while still keeping a good relationship with your hard-earned customers. These four tips can help:
1. Set your terms and set expectations
You can lay the groundwork long before the payment is late by setting expectations before the work is done. You'll probably feel a lot more comfortable about chasing a customer for late payments if you've talked to them about your terms for invoicing and been clear from the start.
Before you send your first invoice to a customer, highlight to them what your terms are and if there are any penalties for unpaid invoices. This way, if they don't pay on time, you're simply reminding them of the terms.
Talking about your terms early on doesn't have to be a negative conversation - you could, for example, offer a discount for customers who pay early. But you may want to add interest after a certain period or use late payment charges and you should be upfront about this.
2. Strike the right tone
When you've done the work, you are entitled to be paid. So, if the payment hasn't been made within the agreed terms, you're totally within your rights to ask for your money. But when you're doing it, bear in mind that the customer may already have cost you time and money to attract and it's a relationship you want to maintain if you can. 
Think of chasing invoices as a type of marketing communication - be careful with your wording and try to be balanced and proportionate. Consider starting out with a friendly reminder and then gradually escalating as it becomes necessary.   
3. Have a prepared script
How many half-written emails have you left in your Drafts folder, asking a customer to pay you? Having a simple prepared script or templates to call upon can help you get over the awkwardness. 
If you have prepared a series of emails and set timescales for when emails should be sent, or follow-up phone calls made, then it won't feel like you're starting from scratch every time a payment deadline is missed. 
If you're looking for inspiration, FreeAgent customer Fiona shared her own reminder email wording on her blog:
Hi John,

This is a quick reminder that my invoice, #27, is now due; I'd really appreciate it if you could arrange the payment.

Kind regards,

Fiona
4. Automate away some awkwardness
The great thing about FreeAgent's automatic invoice reminders is that you can write your unpaid invoice reminder email, then set FreeAgent to send it automatically when an invoice becomes overdue. You can also choose for the reminder to be sent again at recurring intervals. 
This is just one of FreeAgent's features that can help you get paid on time - you can read more in 4 ways that FreeeAgent could help you get paid today. We can't promise they can save you from ever having another awkward conversation, but we definitely think they can help.