Accountant case study - Fusion Accountants
Jahan Aslam has been in practice for over 10 years. When Fusion Accountants started out as a business, they were doing the usual: collecting bags of receipts at year end and number crunching.
About six years ago however, Fusion Accountants realised things needed to change. The expectations of clients were shifting and they needed to deliver more in order to remain competitive.
Choosing the best fit for clients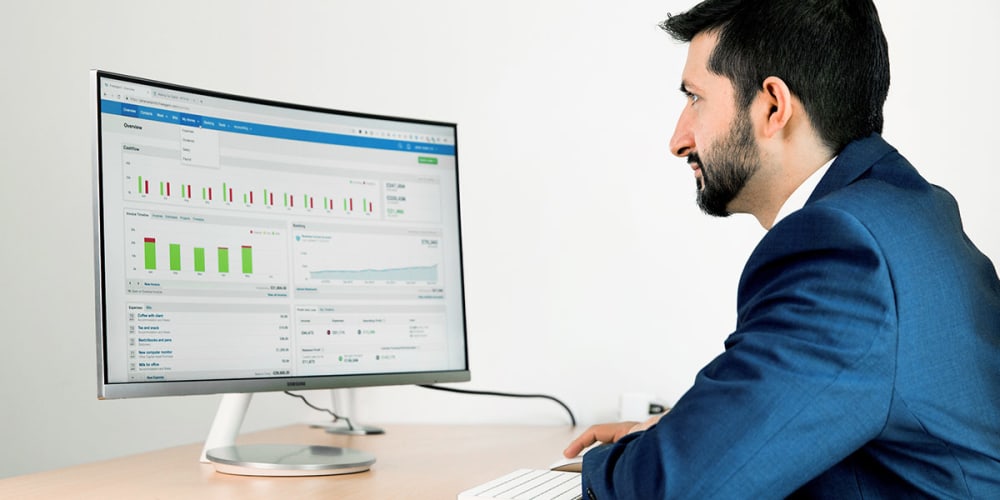 "We looked at the cloud accounting software market and FreeAgent was our first choice for our small business clients. While we use other platforms for larger businesses, FreeAgent is the perfect fit for our small business and contractor clients. We aim to be specialists in a few hand-selected platforms we know work really well, then recommend whichever one we know will be the best fit for that particular client."
How cloud accounting has led to nationwide growth
"In the last few years since we started working with FreeAgent our business has changed dramatically. We've been able to grow and serve clients nationwide thanks to accounting in the cloud.
"Clients who use FreeAgent love how easy it is to use. As a result, the information we get from them is in much better shape and more up to date than it ever was previously."
"This presents a challenge as they expect more from us in terms of business advice, but this has given us a fantastic opportunity to move into providing proactive tax planning and more complex guidance specific to their business.
"As a firm, we feel that moving clients on to FreeAgent has really changed the way we do business and our clients have really responded to that. In our first few years we had around 100 local clients. We would win a lot of new work, but a high number of clients would churn out the business.
"Now we are up to around 1,000 clients nationwide, and our client retention rate is up around 97-98%!"
The right platform with the right features
"Because we are so transparent about the way we work, clients really see the added value they receive by working collaboratively with us through FreeAgent. In turn, this has also helped to improve our billing significantly.
"The updates to the products along the way have been really helpful too. For example, when the Bank Feeds and Explain Transactions features have saved us so much time as a practice.
"Year End used to take around seven to eight months to complete with all the reconciliations needed. Now we spend just 20-30 minutes per month to keep on top of things and Year End is complete within a month or two."
Find out more about Fusion Accountants here.
Want to help your clients understand their numbers at a glance?