Accounting with payroll baked in? Tasty.
Run payroll with FreeAgent's fully-integrated payroll software, including support for RTI submissions to HMRC.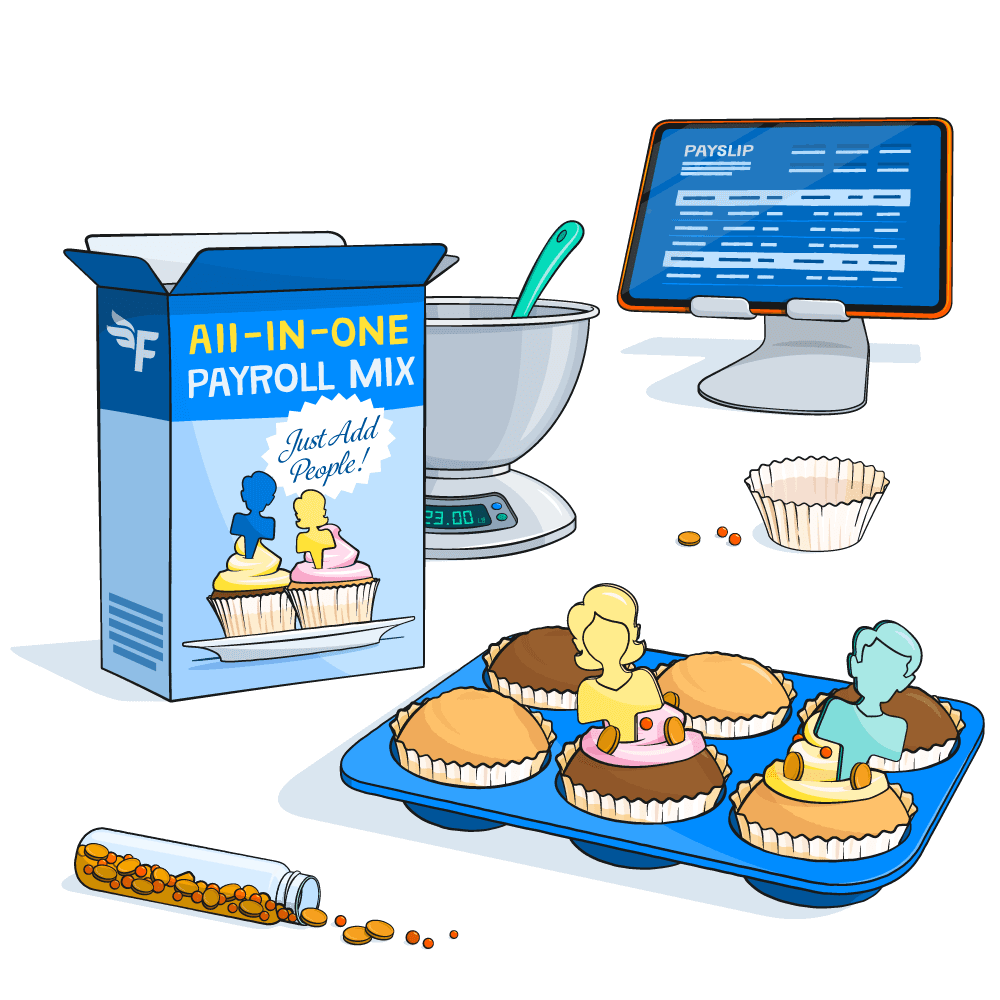 Easy-to-use, HMRC-recognised payroll software
Staying compliant with PAYE can be a headache but FreeAgent takes care of it for you. Run your monthly payroll through FreeAgent and file the PAYE and National Insurance contributions that FreeAgent automatically calculates for you directly to HMRC.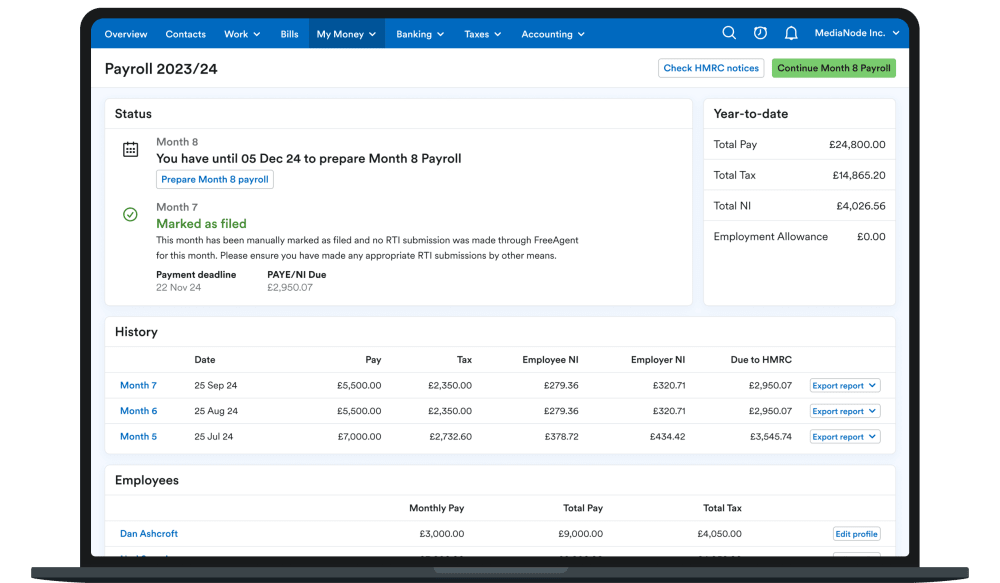 Payroll and accounting, together at last
No need to mess about with multiple systems, simply run payroll in FreeAgent and your books will update automatically.
Generate payslips and P60s
FreeAgent automatically generates payslips for all of your employees each month. View and edit these online and print them off as PDFs. At the end of the tax year, use FreeAgent to generate P60s for all your staff members and print them off.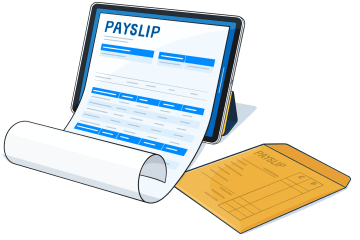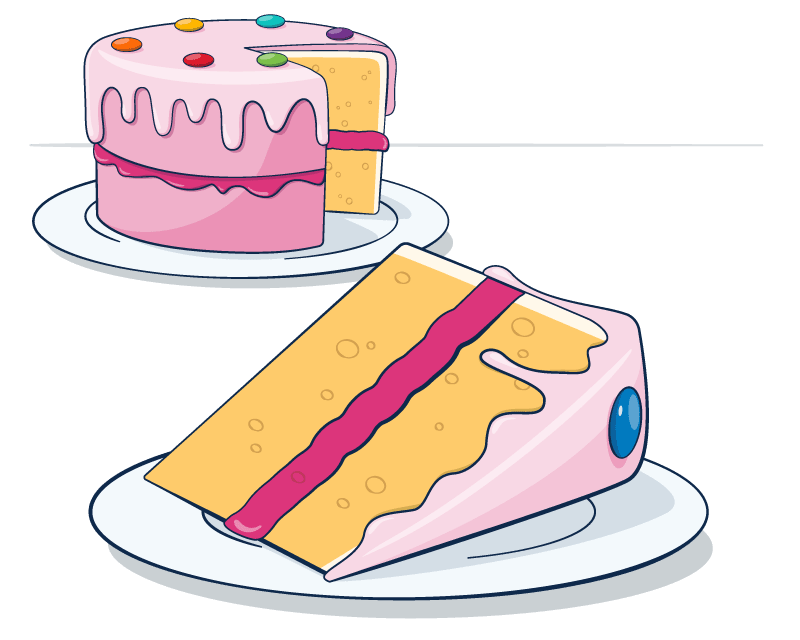 Integrated payroll software at no extra cost
FreeAgent's payroll is baked in for free so you pay one simple price for the complete package.
Here's the nitty-gritty about payroll in FreeAgent:
Stay compliant with HMRC with a pain-free payroll system
Submit Real Time Information (RTI) directly to HMRC
Generate payslips and P60s that you can print or share online
Support for student loans, maternity and paternity pay
Support for the Employment Allowance
Start a new payroll year with ease, with simple employee profile transfers