Events for accountants and bookkeepers
We organise online and face-to-face events throughout the year, as well as attending industry conferences. Why not join us to learn how we can help you and your practice?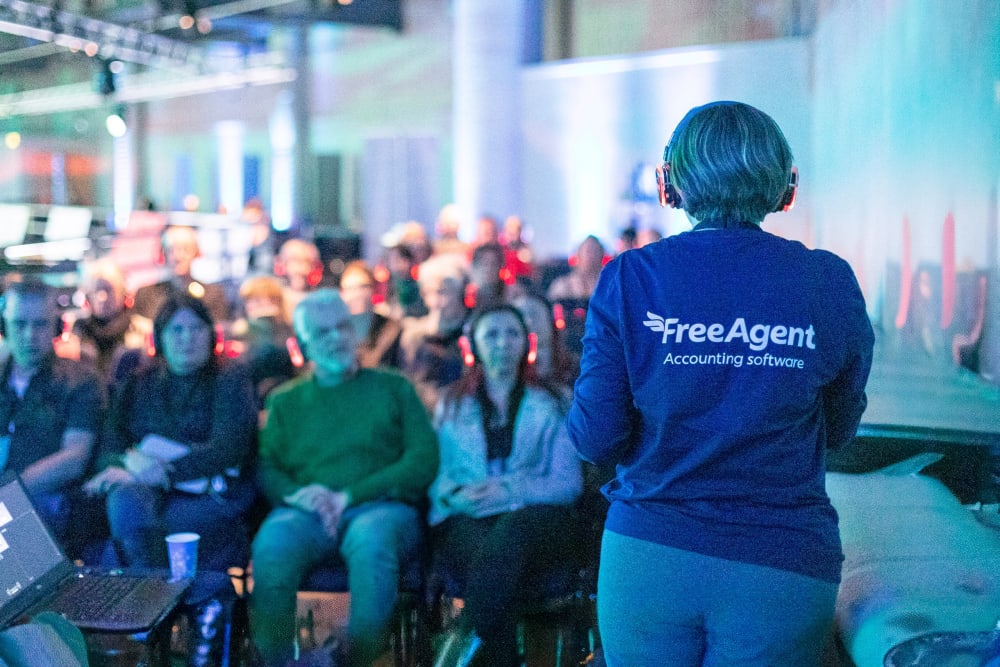 Now CPD accredited! All FreeAgent events count towards your CPD accreditation.
Award-winning accounting software
Partner your practice with MTD-compatible accounting software you and your clients will love.
Find out more
MTD for ITSA: how to support your smallest clients
Recorded 22 Sep 2022 (1hr 15 mins)
FreeAgent's Ruth Mutasa, Chris Roxburgh (Mettle), Ryan Millward (Millward, May & Co) and Stewart Smith (NatWest Business) discuss how to support your smallest clients ahead of MTD for ITSA.
Watch the recording
Growth masterclass: how to scale your practice for MTD
Recorded 26 Jul 2022 (1hr)
Small business owners are facing a cost of living crisis, coupled with the impending introduction of Making Tax Digital for Income Tax Self Assessment (MTD for ITSA) in 2024. In this webinar recording, our expert panel discuss how these challenges present a growth opportunity for practices.
Watch the recording
Panel: what does the future hold for bookkeepers?
Recorded 17 Jun 2022 (1hr)
FreeAgent's Head of Partner Sales, Kevin Lord, is joined by Ami Copeland (Institute of Certified Bookkeepers), Joanne Birtwistle (AccountingWEB) and Zoe Whitman FCCA (The 6 Figure Bookkeeper) for an insightful discussion on the future of the industry and the opportunities for bookkeepers.
Watch the recording