Online VAT filing - it's as easy as 1, 2, 3
Generate your VAT returns automatically as you do your books. File these directly to HMRC in minutes with FreeAgent's easy-to-use VAT software.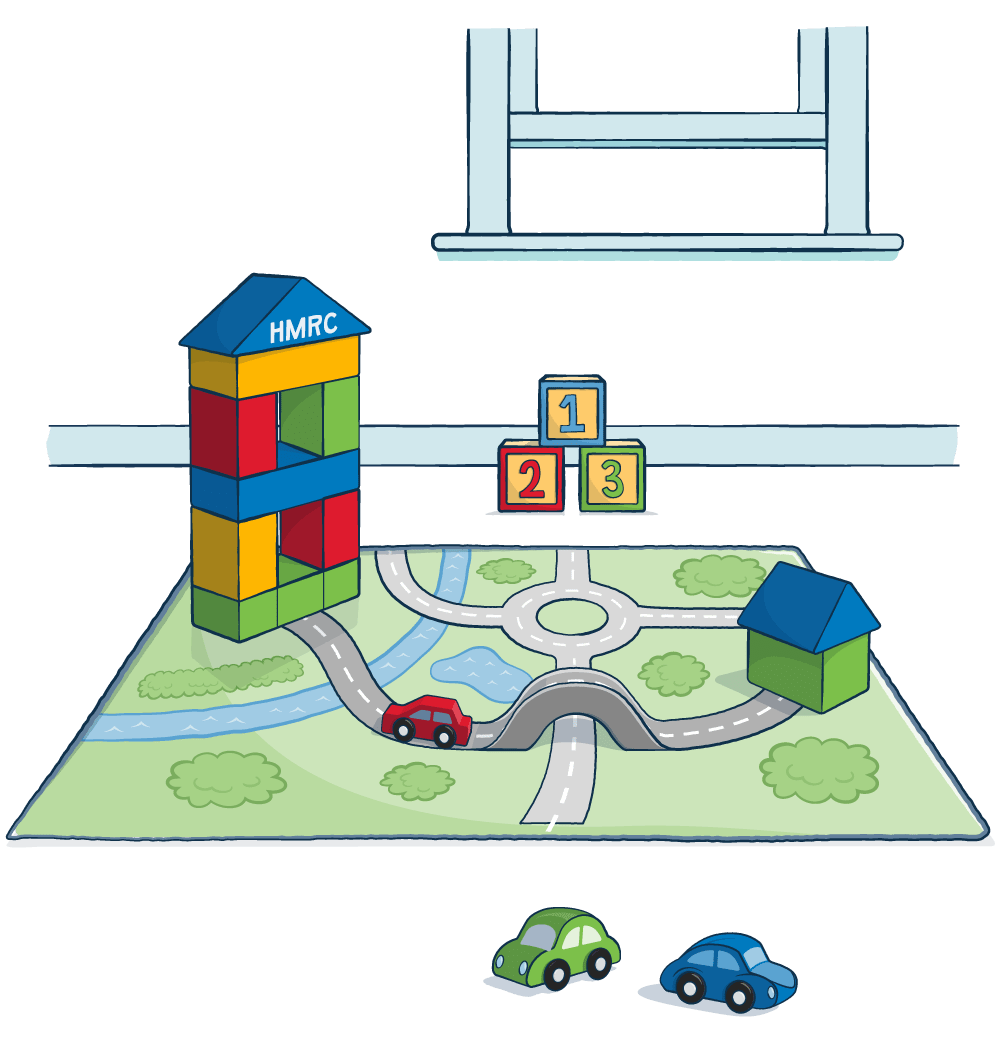 Submit your VAT return online in minutes
FreeAgent automatically generates your MTD-compatible VAT returns, lets you submit them online directly to HMRC and reminds you when payment is due.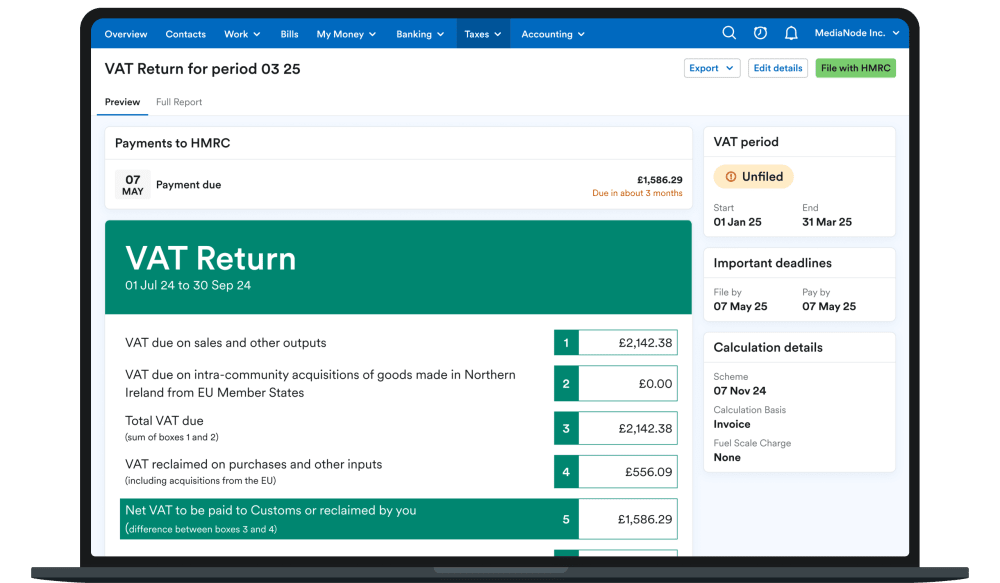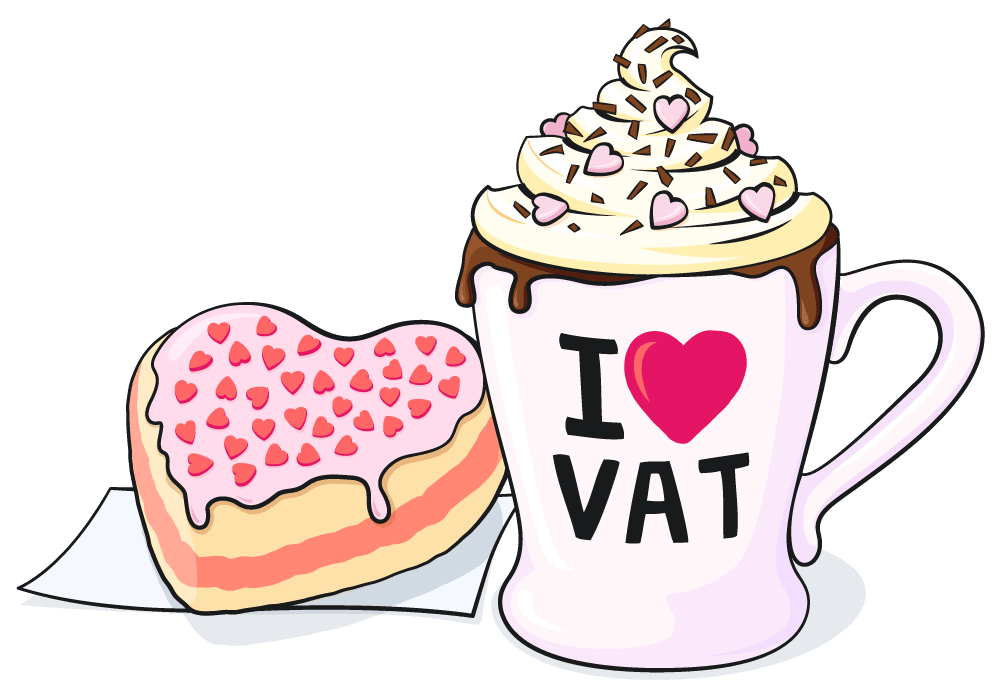 Relax, all the finer details are covered
FreeAgent tackles the complexities of the UK VAT system to calculate what you owe accurately. Our VAT software supports invoice and cash basis returns, the Flat Rate Scheme, EC Goods and Services and more.
Making Tax Digital for VAT - FreeAgent has you covered
Get your accounts in order for digital VAT filing with minimal hassle. Our brand new Open Banking bank feeds automatically backfill your account with historical bank transactions, saving you time and hassle.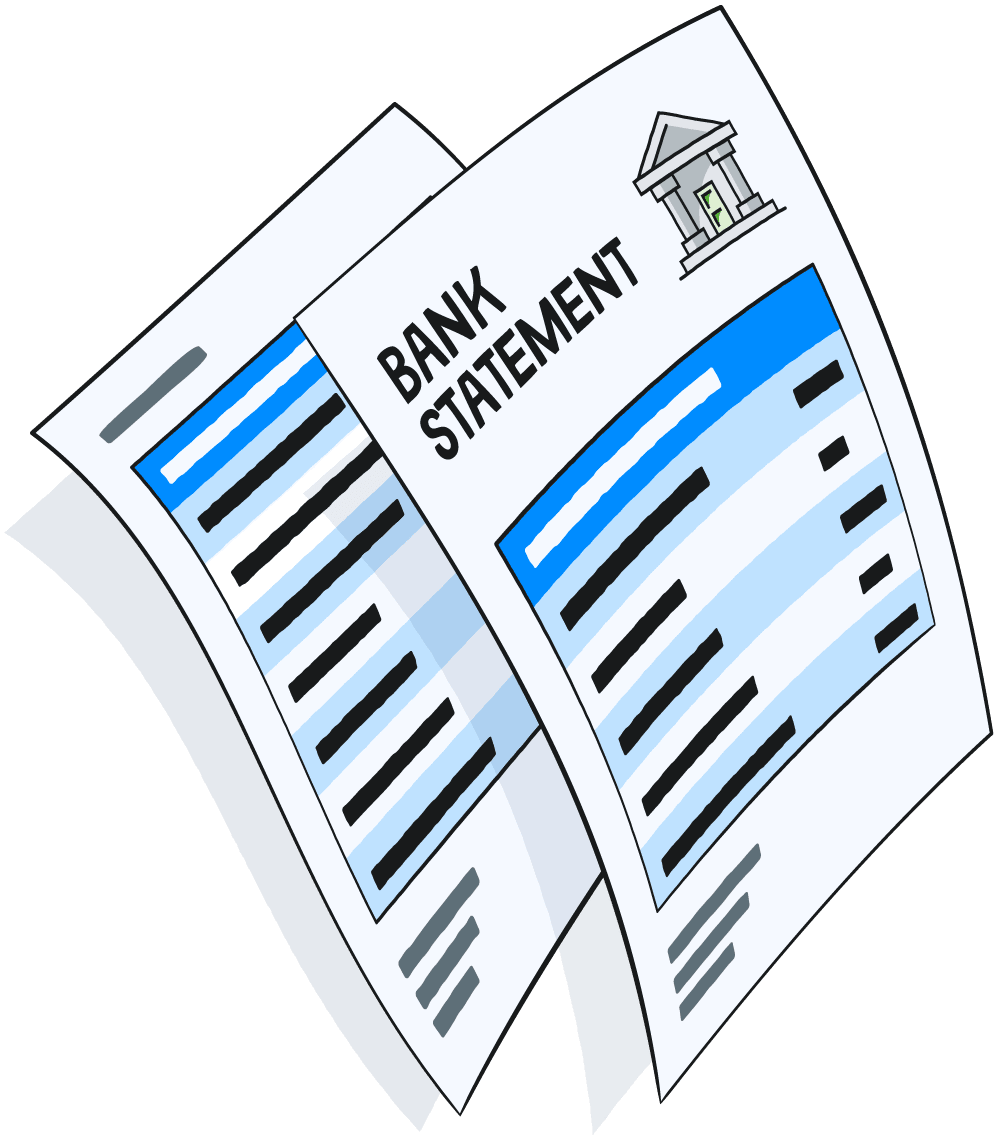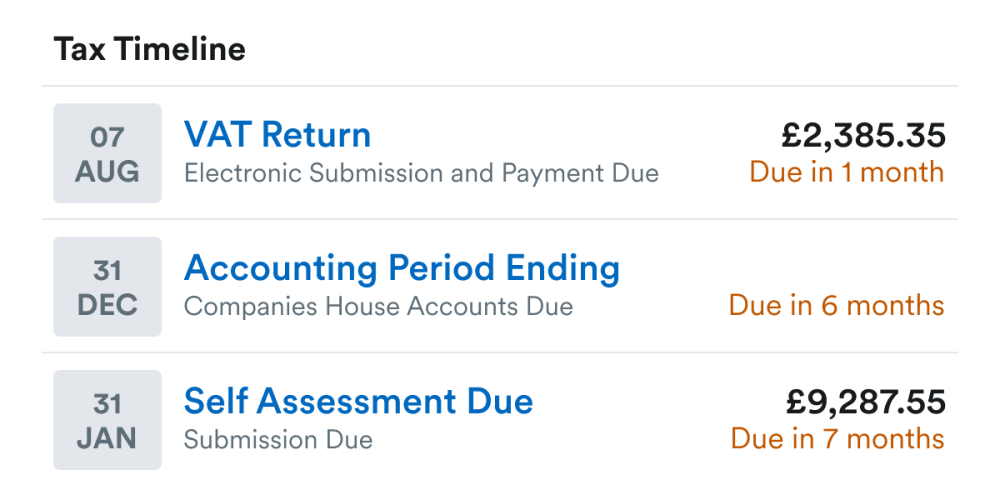 Always know how much your next VAT bill will be
FreeAgent's unique Tax Timeline keeps track of how much VAT is due and when you have to pay. You can also export tax reminders into your Google, Outlook or any other iCal calendar. And if you're a Mettle customer, you can even view the Tax Timeline in your Mettle app.
Here's the nitty-gritty about FreeAgent's digital VAT software:
Automatically generates MTD-compliant VAT returns
Enables you to file VAT returns online directly to HMRC
Support for the VAT Flat Rate Scheme
Automatically sets the flat rate percentage to claim the 1% discount
Support for EC Goods and Services
Handles the VAT reverse charge for EU services
Support for both invoice and cash basis returns and switching between them
Handles VAT deregistration
Get your own business dashboard with our 30-day free trial
No credit card required - what are you waiting for?
Try FreeAgent for free