Cashflow
See what's ahead with your Cashflow forecast
No one likes getting caught out by a rainy day. Make more confident business decisions with a real-time cashflow projection.
See 90 days ahead into your predicted cashflow future
Edit your forecast manually to test different scenarios
See automated updates in real time using your FreeAgent data
Try FreeAgent for free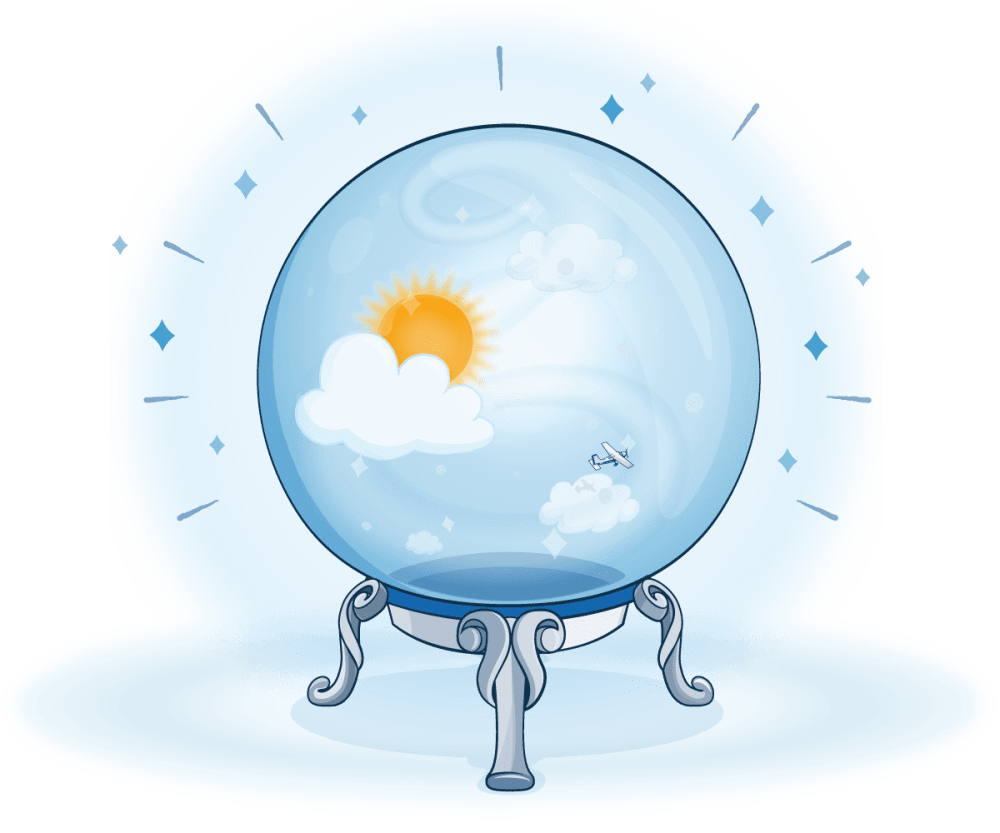 Feel confident about what's around the corner
Cashflow provides intelligent, data-driven projections about how much money FreeAgent predicts you'll be spending and receiving in the next 90 days.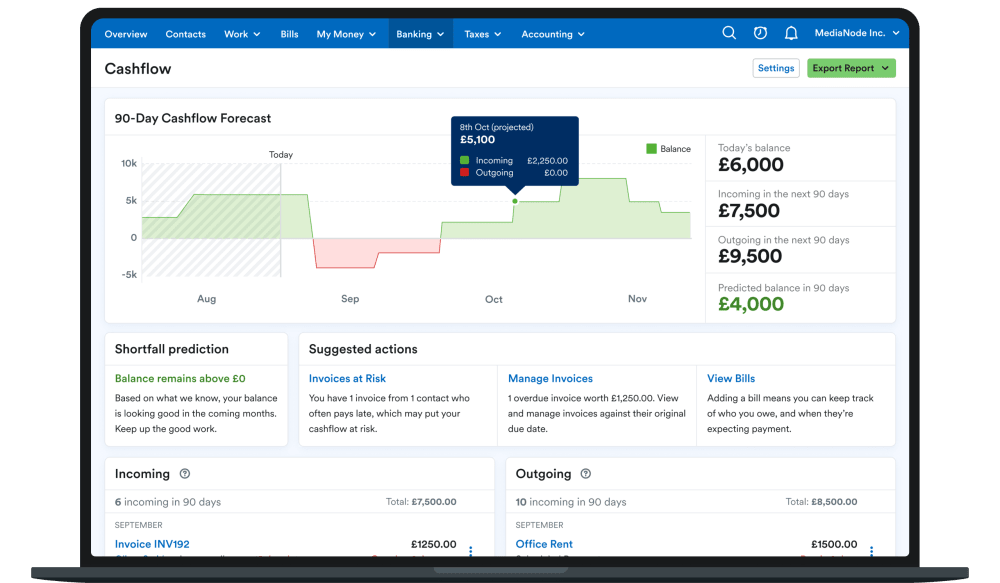 Get real-time, smart predictions
FreeAgent's Cashflow calculation is updated automatically based on the data in your account. Whenever you need your forecast, it's ready and waiting to help you make the right decisions.
You can add manual events to your cashflow calculation and then edit these events whenever you like. This allows you to model different scenarios and plan the right path for your business.
Cashflow also provides smart suggestions beside your projection. These include actions such as chasing an overdue invoice or paying an upcoming bill.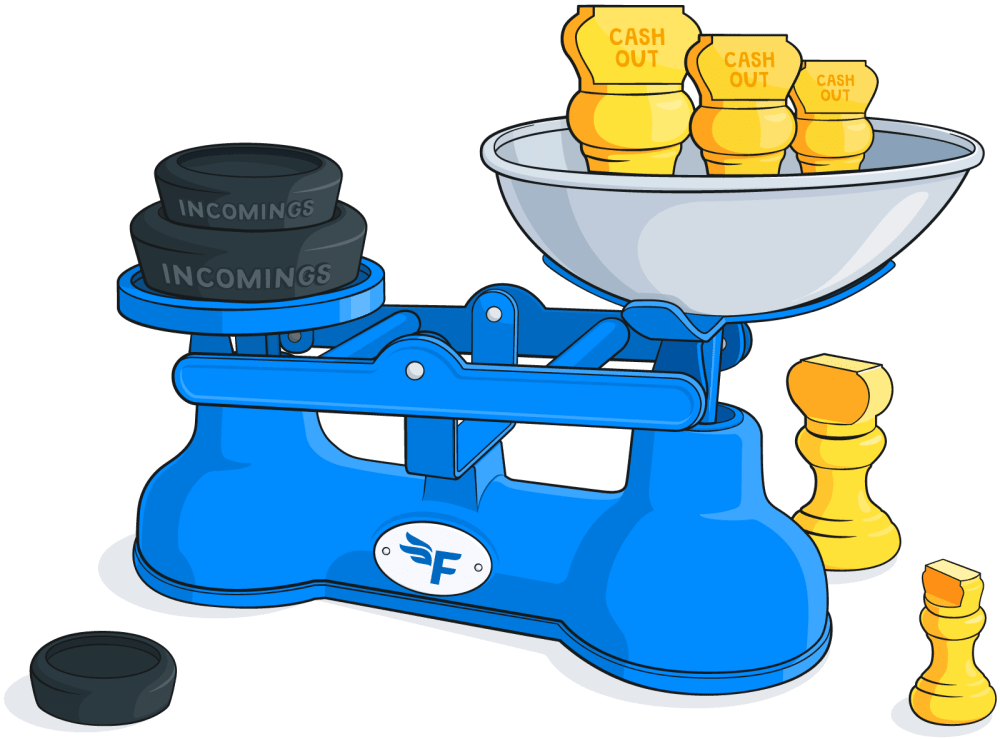 Here's the nitty-gritty about Cashflow:
Get a short-term cashflow forecast that's automatically updated using the data in your FreeAgent account
Edit events manually to create your own custom cashflow scenarios
Get alerted to any cashflow issues on the horizon with an early warning system
Know what action to take with smart suggestions to guide you through any shortfalls
Send quick invoice reminders from the Cashflow dashboard
Export your Cashflow report as a CSV or PDF
See what the future holds for your business
Take a 30-day free trial - no credit card required.
Try FreeAgent for free