How is artificial intelligence (AI) changing the accounting industry?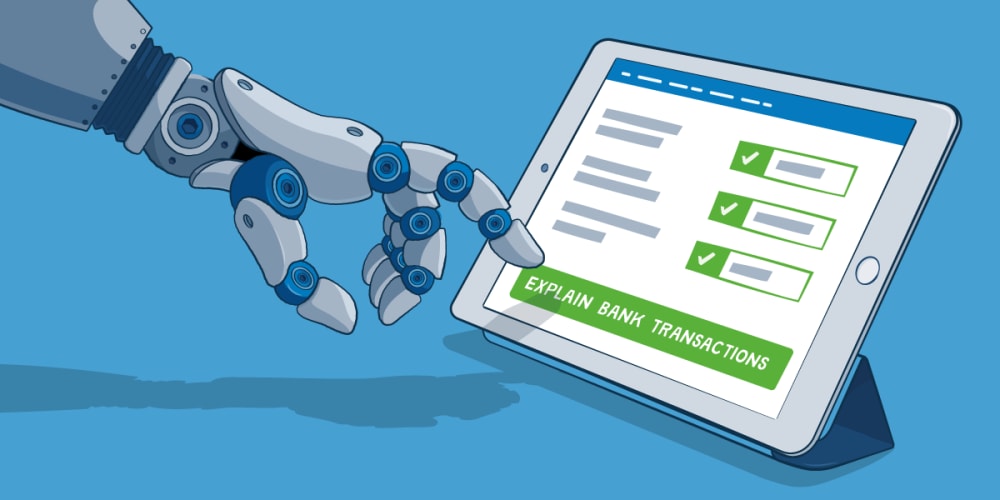 Artificial intelligence (AI) is dramatically changing our world. In many ways, it has already become part of the fabric of modern life. Voice assistants like Siri and Alexa, search engines like Google and Bing and social media platforms like Facebook and Twitter all use forms of artificial intelligence to process and deliver information.
Over the last few years, AI has made a big impact on the world of accounting and, as technology continues to improve and more practices embrace remote working, this trend only looks set to continue. Here, we explore the role of AI in accounting and consider some of the ways in which it has prompted the industry to evolve.
What is artificial intelligence?
AI describes software that can perform functions that are more commonly associated with the human mind, such as learning and problem solving. Machine learning programs, which identify and learn from patterns in data, often drive AI software. This means that the more often the software performs its functions, the better its performance becomes.
AI in accounting
AI and machine learning present a number of opportunities for accountants and bookkeepers to improve the way they work. You may have been able to take advantage of some of these opportunities in your practices already. These include:
Streamlining existing processes
Because of its ability to process and interpret data with increasing speed and accuracy, AI can handle many time-consuming admin tasks for accountants and bookkeepers. For example, FreeAgent uses machine learning to automatically identify and explain bank transactions as they are imported from your clients' bank feeds. This frees you up to spend more time in other areas, such as providing your clients with strategic advice and insight.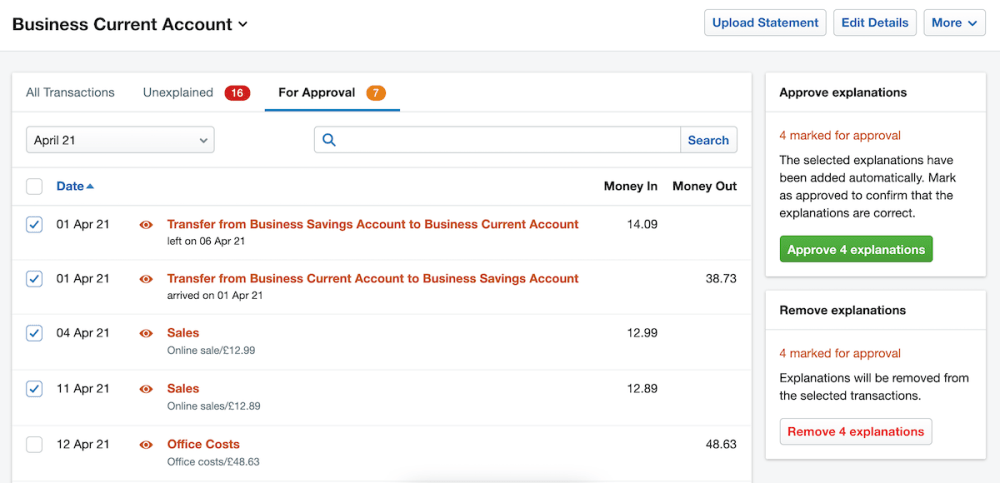 Reducing fraud and non-compliance
AI also helps accountants and finance departments to process larger volumes of data more quickly and regularly than usual. In addition to being invaluable for reporting, this also helps with identifying fraud. Machine learning programs can learn to recognise irregular or potentially fraudulent activity and flag it for review. Accountants continue to have a vital role to play in reviewing this activity and deciding what action to take. However, AI can handle the bulk of the admin work, analysing long lists of data and spotting errors and potential problems.
Identifying problem transactions early can save time and money so AI programs, partnered with your accountancy expertise, can add a great deal of value to your practice's services.
Providing your clients with a more personalised service
As AI increasingly speeds up the more time-consuming jobs, accountants are able to reclaim hours that they may previously have spent entering figures from paper documents or balancing columns in spreadsheets. You might choose to use this time to provide greater insight into your clients' finances or perform other duties that add extra value and set your practice apart from the competition.
Bear in mind that AI can't replicate the more creative functions of human thought, such as being able to draw meaningful conclusions from data. Even if AI could fully automate a client audit, for example, you would still be responsible for supplying real insight into the data and advising your client accordingly.
What does the future hold?
With automated processes taking the hard work out of data entry, your practice can focus on diversifying its services, improving client relationships and spending more time offering strategic advice and meaningful insights.
Newly-qualified accountants and bookkeepers are likely to join the industry with technological skills that should help them integrate into AI-friendly practices. As firms increasingly embrace AI, these junior staff members may find themselves taking on more advisory and client-facing roles earlier in their careers than they might have before.
With all the benefits it brings to the profession, it seems inevitable that AI is here to stay and its role within the accounting industry will continue to evolve. This is likely to provide further opportunities for you to streamline your existing processes, create new ways of working and add even more value for your clients.
Get in touch to find out how FreeAgent can help you increase efficiency and grow your practice.