Thanks for getting in touch!
We'll get back to you soon. In the meantime, take a look at this video to find out more about what happens next on your journey with FreeAgent.
We're so proud of how much our users love our software: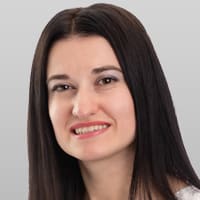 Teodora Dimitrova
Chart Accountancy
With FreeAgent, we are confident that all of our clients are ready for MTD.

Saj Sharif
Zen Consultants
Over the years, FreeAgent has allowed the user to do more and more. They're brilliant. It's a one-stop-shop really.

Our clients love it as they find it so easy to use. We actually get new clients now because we're FreeAgent experts.