Six months to go before Making Tax Digital for VAT begins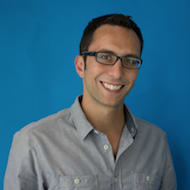 George Grigolova
MTD product manager
It's crunch time for businesses and accountants across the UK as the Making Tax Digital (MTD) for VAT start date approaches. With most affected businesses required to comply with the government's new VAT filing rules from 1st April 2019, here's what you need to do to make sure you're prepared in plenty of time.
Find out if MTD for VAT affects your business
If your business has a turnover above the VAT threshold, you must comply with the new VAT rules from your business's first VAT period following 1st April 2019. That means that you will need to use MTD-compatible accounting software to store your business's financial records and submit your VAT returns to HMRC from this date. Find out more about MTD for VAT.
Filing MTD VAT returns in FreeAgent
You should do some research and speak to your accountant (if you have one) in order to find a suitable solution that works for your business. Here at FreeAgent we've been working closely with HMRC to ensure our VAT filing capabilities will continue to provide small businesses, contractors and freelancers with the ideal solution in the MTD era. Here's a brief overview of how FreeAgent's online VAT filing currently works.
If you're already using FreeAgent
Already using FreeAgent? Great! There isn't much more that you'll need to do in order to comply with MTD for VAT. If you're already filing VAT returns from FreeAgent you won't notice much difference in our software but do look out for the in-app prompts ahead of your first MTD VAT submission next April. Simply follow the instructions and you'll be all set!
The perfect time to refer a friend?
Don't forget that ahead of MTD for VAT many businesses are on the lookout for accounting software, so it's a great time to share your referral code and bag a 10% discount for both you and the business you refer. The discount is cumulative, so if you refer ten businesses you get FreeAgent for free for as long as those businesses stay on as direct subscribers. Find out more about the referral scheme.
Beyond VAT
MTD for VAT is the first major phase in HMRC's plans to fully digitise the UK's tax system. While Income Tax and Corporation Tax won't be affected until at least 2020, it's never too early to ditch the spreadsheet or desktop accounting system and start enjoying the benefits of cloud accounting software!
Find out more about the brave new world of digital tax with our handy Making Tax Digital guides and resources.
Disclaimer: The content included in this blog post is based on our understanding of tax law at the time of publication. It may be subject to change and may not be applicable to your circumstances, so should not be relied upon. You are responsible for complying with tax law and should seek independent advice if you require further information about the content included in this blog post. If you don't have an accountant, take a look at our directory to find a FreeAgent Practice Partner based in your local area.