FreeAgent launches new spending report and Insight
Award-winning cloud accounting software provider, FreeAgent, have today launched two new features to help small businesses achieve a better understanding of their outgoings.
New spending Insight
FreeAgent's innovative new Insights feature has been getting great feedback since its launch earlier this year. In light of this, the team have added a brand new spending Insight to the software, which will show clients their top five spending categories over the last six months based on their categorised bills, expenses and bank transactions. Like the other Insights, the spending Insight will appear in your clients' accounts every six months, so they will always be on top of their spending.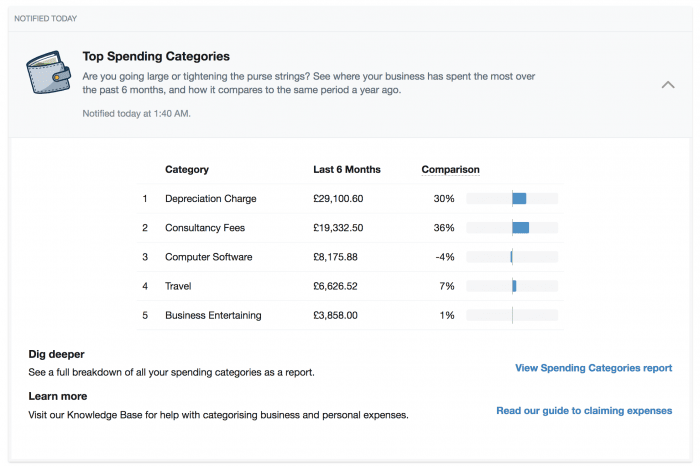 New spending report
While the spending Insight serves to digest this information and periodically serve it up to clients in a bite-sized manner, the spending report lets them dig deeper into their data. As well as spotting trends over time, clients can use the report to compare their spending both month-on-month and year-on-year.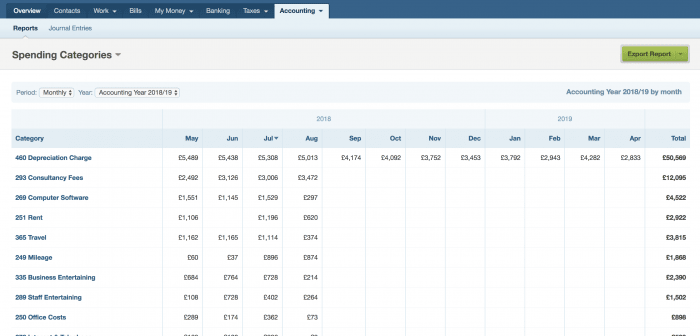 Want to know more about how FreeAgent can help you work with your small business clients? Find out more