Email marketing: an introduction for accountants & bookkeepers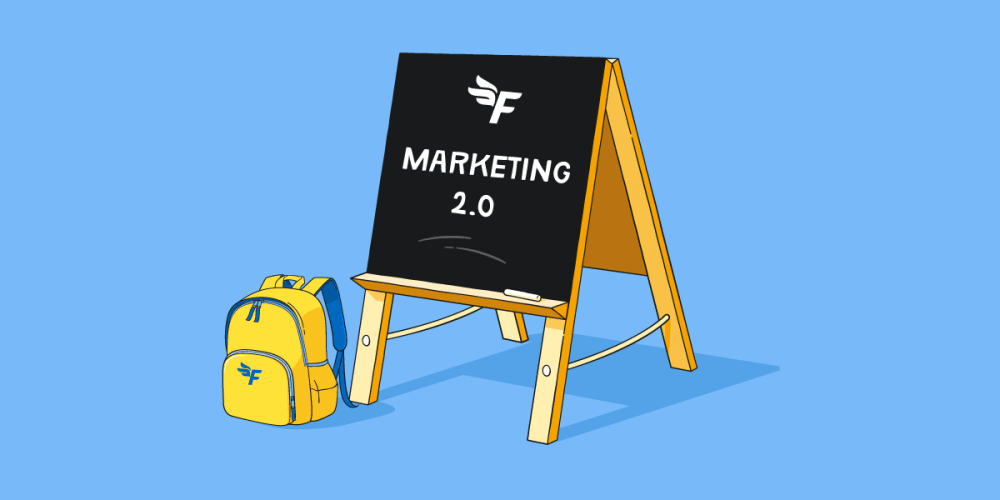 This guide was written by the marketing team at FreeAgent as part of our wider series on digital marketing for accounting and bookkeeping practices. While we think it's great on its own, you can read the whole series here.
With the professional world becoming ever more digitalised, email marketing can be a cost-effective way to reach both potential and existing clients. While it may seem that composing some text and pressing send is a simple task, there's much more to a successful email than meets the eye. Here are our tips for getting your email marketing strategy off to a flying start.
What is email marketing?
Simply put, email marketing is the act of sending an email, typically to a group of people, that communicates a key message for your business. It could be anything from a friendly welcome note to a formal update about your services, but - broadly speaking - every email sent to a potential or current client could be considered email marketing.
When done well, email can be a powerful marketing channel that not only helps you build brand awareness and nurture leads but also strengthens relationships with your existing clients.
Defining your email marketing strategy
In order to get the most out of your email marketing, you'll need to decide what you want to achieve. If you have a wider digital marketing strategy, you can use this to steer you.
When deciding on your practice's email marketing strategy, it's important to consider:
What are you trying to achieve? Are you trying to attract new customers or retain/upsell existing customers?
Who are you speaking to?
What are they interested in reading about?
Will you send different types of emails to existing customers and new clients, or one email to both?
Your answers to these questions will define your overall approach to email marketing. For example, if your primary focus is on retaining and upselling existing customers, the contents of your emails will likely differ from emails aimed at attracting new customers. If you decide to target both new and existing customers, you might want to consider segmenting your email list and sending different content to different customer types (more on this below).
Tips for email marketing success
With inboxes fuller than ever before, it's important that your messages stand out from the crowd. Here are some of our top tips for getting started with an effective email marketing strategy.
1. Build your list
Every email marketing strategy starts with a list of contacts. After all, the best content in the world is useless without an audience to share it with.
General Data Protection Regulation (GDPR) rules stipulate that someone can only be contacted by email if they have actively opted in to hear from you. While this may seem like a barrier to getting started, it actually pays off in the long run as it allows you to focus your efforts on creating content for people who are likely to be interested in it.
It's a good idea to give visitors to your website the opportunity to join your mailing list by having visible signup forms across your site. You can use calls to action with a link to your signup page in prominent positions on things like blog posts, the top navigation bar and your homepage. You could even use pop-ups that highlight the benefits of joining your mailing list.
It might take more than just a form to get potential customers onto your email list, so you might want to think about creating exclusive content for your email subscribers in order to encourage people to sign up.
You can also promote your signup page across your LinkedIn and other social media channels - just make sure you're highlighting the benefits in a clear and concise way.
2. Segment your audience
The most successful email marketing strategies ensure that the right message is being shared with the right people at the right time. Segmenting your clients into groups will allow you to deliver more tailored messaging and build stronger connections with your audience.
One of the most obvious ways to split your list is by looking at whether someone is an existing client or potential lead, but you could also consider other factors, such as your clients' business type, their industry or how they joined your list.
For example, small business owners and landlords are likely to be interested in different services and industry updates, and someone who signed up after a webinar might be less familiar with your services than someone who signed up directly after browsing your website.
3. Create attention-grabbing subject lines
Now that you know who you're writing to, it's time to think about your content. Don't neglect your subject line, as it's your first chance to grab the reader's attention.
You should aim to make your subject lines no longer than 30-50 characters so they don't get truncated when viewed on a mobile screen. It's also best to write your subject lines with the user in mind - so make sure you reflect some of their issues and problems instead of simply your own services.
For example, '5 ways to reduce your tax bill' is more compelling than 'Our tax consultancy services' as it highlights a specific benefit for the reader.
4. Think carefully about your content
Every communication you send should have a clear purpose and inspire the recipient to take action.
For example, if you're creating a set of emails to send to potential leads, your end goal is likely to be to convert them into paying clients. Think about the kinds of messages that are likely to do this; emails that outline your unique services or highlight positive client testimonials are a good way to help you stand out from the competition.
A wider content marketing strategy will help you identify which messages are important for your different audiences, whether they are leads, new or existing clients. Just remember, no matter who your email is for, ensure it has a strong call to action (CTA).
5. Choose the right email platform
There are lots of email service providers out there that provide tools to help you get started with your email marketing. Many offer a full suite of features that allow you to design, build, schedule, automate and analyse your emails within one platform.
Some email service providers, such as Mailchimp and Sendinblue, offer free trials or even free versions of their software, so you can check that they provide the tools that you'll actually use before you commit. You don't want to end up spending more than you need to.
6. Automate your key messages
An email marketing platform can also help you automate a series of emails for specific segments. These can be created once and set to trigger when a user takes a particular action, such as signing up to your mailing list or requesting a consultation, allowing you to streamline your communications with specific audiences.
Email automation also means you can engage with potential and existing clients in a timely manner, whether that be through an initial introductory email or with a series of Self Assessment communications. Not only will this help you convert more leads, but it can also help you scale your email communication and boost your retention rates.
Measuring the impact of your email marketing
Once your automations are up and running and you're in the swing of sending out regular email communications, you can begin to analyse how they're performing. You might want to set some benchmarks based on your average performance and then try to identify patterns amongst your more successful emails to learn what resonates most with your target audience.
This could be related to the kind of content you include in the email, the particular wording you use, the number of CTAs or even just the general design of the email.
Two of the main key performance indicators (KPIs) to look at are:
Open rate (OR): the percentage rate at which emails are opened, and
Click-through rate (CTR): the percentage of subscribers who clicked on at least one link in your email
You can also test different variations of subject lines (also known as A/B testing) and trial sending at different times of the day to see if this has an impact on your KPIs.