Digital marketing: an introduction for accountants and bookkeepers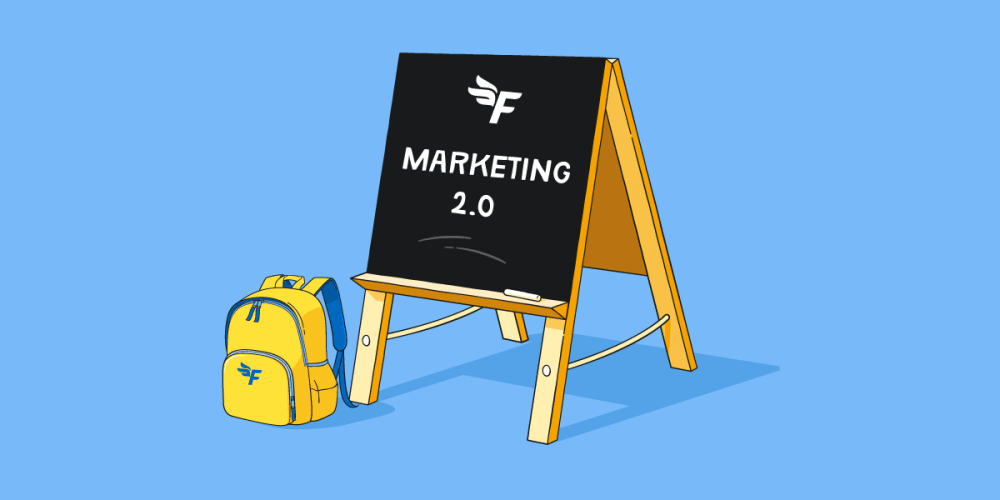 When you first start your practice or need to grow your business, marketing will be key to your success. But marketing is a specialism that's almost as complex as accountancy or bookkeeping - and it can be tough working out where to start when you're also focused on the day-to-day running of your practice.
In this guide, we've asked our own digital marketing team to help us compile an introduction to all things digital marketing, including:
You can use the links above to jump straight to a specific section or read the guide in full.
What is digital marketing?
Marketing is about attracting prospective clients to your business, converting them into paying customers and then turning them into repeat customers; digital marketing is about doing this on the web.
There are some key questions to ask before you get stuck into the nitty-gritty of any marketing work:
What do you want to achieve?
How will you measure success?
Who are your (existing and potential) clients?
How can they find you?
Where can you find them?
How much can you afford to spend to attract them?
The answers to these questions will define your digital marketing strategy: the plan you'll create to achieve your goal (or goals).
Defining your digital marketing strategy
A digital marketing strategy is an actionable plan to grow your visibility on the web and achieve specific goals. But it's more than just a to-do list. A good digital marketing strategy should contain:
A clear picture of where you are right now and who your customers (or potential customers) are, including the challenges and opportunities your practice faces.
The overarching approach you'll take to growing your practice.
A detailed plan for achieving your goals, including how you'll do it and how you'll measure success.
Example scenario
A small practice is looking to increase its bottom line. It does not want to increase prices, and so is instead hoping to increase the number of clients it serves.
It has traditionally relied on word-of-mouth to bring in new customers, but it has recently created a website and is hoping to increase its visibility. It also has social media accounts which are mostly used to interact with existing customers. The practice does not have any dedicated marketing employees, and the practice owner has taken charge of digital marketing.
The practice specialises primarily in accounting for performing artists such as musicians, actors and comedians, and although it employs only a few staff, they are experts in their field. The practice is well-known as a specialist for this industry but has recently employed a new accountant who has previously only worked with retail and hospitality clients.
Most of the practice's existing clients live in the local area, but the practice does have a few clients further afield. There are currently no other accounting practices in the local area, but there are rumours a large firm is looking at opening a branch nearby.
In the scenario above, the circumstances described will define the marketing strategy the practice adopts in order to reach its goal: increasing its earnings.
To inform its strategy, the practice might look at its circumstances and make a list of its strengths and weaknesses as well as any obvious opportunities and threats (this approach is often referred to as a SWOT analysis). For example, the practice might consider its specialist accounting expertise as a strength, but its low number of total staff and lack of dedicated marketing employees as weaknesses.
There may be an opportunity to reach more clients by using the web to reach clients outside the local area. Alternatively, the practice might want to increase the number of clients it has in the local area by expanding its services to target retail and hospitality clients. In this case, it will need to think about how to market itself to these new clients. However, the potential arrival of a new competitor might be a threat to the practice's existing bank of local clients.
Suppose the practice decides it will achieve its goals by trying to both expand its geographical reach and its services to target retail and hospitality clients. These actions will become the overarching approach for its digital marketing strategy.
The practice will next have to decide on a detailed plan for how it will achieve its goals, including how it will measure success and what tactics it will use. In order to do this, the practice will also have to understand the different channels through which it can attract new clients on the web.
A quick introduction to channels
A 'channel' is simply a term for the medium in which people engage with your practice or click through to your website, such as:
social media sites such as Facebook, X (formerly Twitter) and LinkedIn
search engines such as Google and Bing
emails you send to clients and potential clients
paid adverts on social media and search engines
video-sharing platforms such as YouTube
'referrals' from other websites, such as when someone clicks on a listing from a directory or industry publication
Your digital marketing strategy could make use of every channel possible, but - particularly if you're a smaller practice - it's unlikely that you'll have the budget to do this effectively. If this is you, you may have to pick (or at least prioritise) specific channels to make your strategy successful.
In the rest of this guide, we'll explore some of the different approaches you can take to be successful in some of the above channels. Before we do that, though, let's talk about something you'll need to drive traffic from any channel: content marketing.