Search engine optimisation: an introduction for accountants and bookkeepers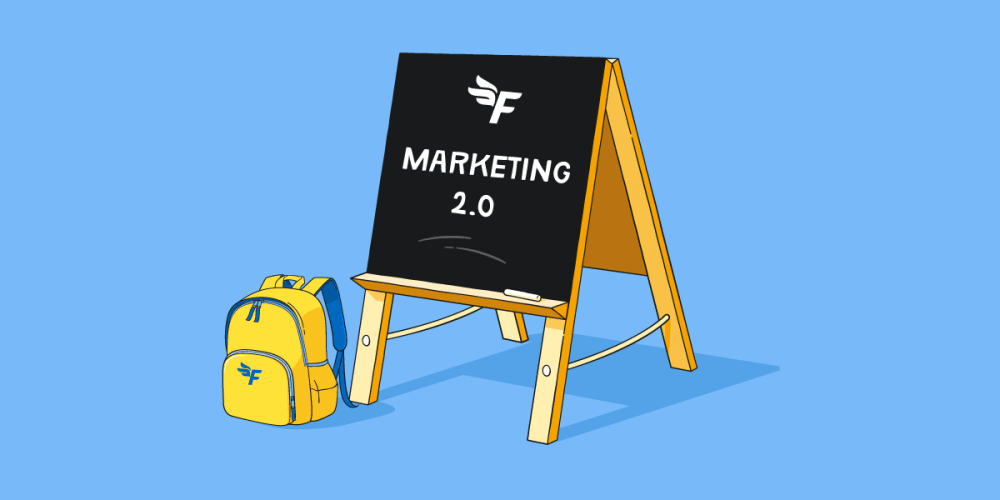 This guide was written by the marketing team at FreeAgent as part of our wider series on digital marketing for accounting and bookkeeping practices. While we think it's great on its own, you can read the whole series here.
If you're trying to market your accounting or bookkeeping practice on the internet, you may have come across the term 'SEO'. In this guide, we'll explain exactly what SEO is and how to use it to improve your practice's visibility online.
What is SEO?
SEO stands for search engine optimisation. It's the process of improving your online presence so that people are more likely to find information about your practice when they're searching online using search engines.
Search engines like Google and Bing use hundreds of factors to determine how and where they display the pages of your website. As a result, SEO is a complex field that straddles the divide between digital marketing and web development - and it even comes with its very own jargon. But if you don't know your 'keywords' from your 'inbound links', don't panic - there are still plenty of things you can do to help your practice show up more frequently in search results.
An important note
The SEO process is concerned only with unpaid results on search engines (also sometimes called 'organic' results'), as opposed to paid advertisements. If you're not sure about the difference, paid adverts are marked as 'Sponsored' on Google or 'Ad' on Bing. Different rules govern paid adverts and unpaid search results, and you can find out more about them in our dedicated guide.
The basics of SEO
In order to get clicks to your website from search engines, there are a few golden rules:
1. Have a clear strategy
SEO is a broad and often complex process, but you can keep yourself on track by knowing exactly what you want to achieve. If you have a wider digital marketing strategy, you can use this to steer your SEO efforts.
If you don't have a digital marketing strategy, we'd recommend creating one before you start thinking about SEO. Our guide to digital marketing for practices can give you a lot of information about how to define your marketing objectives.
2. Give people what they're looking for
The next golden rule in terms of getting clicks to your practice's website from search engines is simple: give people what they're looking for.
The objectives you set as part of your digital marketing strategy should help define who you're targeting. For example, suppose your digital marketing strategy involves attracting more clients in your local area. In that case, the people you want to target are those searching for an accountant or bookkeeper in your local area.
In terms of what your target audience is looking for, there are a number of ways of identifying what information or services people are searching for using search engines.
Sometimes the answer is self-explanatory. To continue the example above, if your practice is based in Edinburgh, then we can safely assume that people looking for an accountant in your local area will be searching for 'accountants in Edinburgh' (or something very similar). If this is the case, you might want to think about a 'local SEO' strategy to help you appear in location-specific search results like Google Maps.
Similarly, say a practice is targeting clients that belong to a specific industry, such as dentists. The practice might want to create a dedicated page on its website that specifically highlights the services it offers to dentists and why the practice is a good fit for this industry. This will give the practice a better chance of appearing in search results when someone types in a relevant search (sometimes called a keyword or keyphrase) such as 'accountants for dentists'.
There are also a lot of keyword research tools on the market that can provide you with anonymised data about what people search for, but most of these operate on a subscription basis and require a bit of know-how to be really worth forking out for. What's more, you can still get results using your own industry knowledge.
To continue the example above, a practice targeting dentists through its digital marketing strategy might already know that many dentists are unsure about what expenses they can and can't claim on their tax return. In this situation, it's a safe bet that at least some of these dentists will be searching for information about this topic (they do, we checked). With this in mind, the practice might create some helpful content that guides dentists through what they can claim for - and demonstrates your practice's expertise on the topic!
The process of 'giving people what they're looking for' usually results in significant overlap between your SEO strategy and your content marketing strategy, so you'll also want to ensure that these don't conflict. You can read more about content marketing for practices in our dedicated guide.
3. Have a fast, easy-to-use website
Looking at the above, you might think that SEO is as simple as 'if you build it, they will come.' Sadly, it's not quite that easy.
If a website is slow, difficult to use or hard for users to navigate, it won't attract as many users from search engines as it potentially could - even if it's packed with great content. The process of improving the speed and usability of a website to increase traffic from search engines is often known as 'technical SEO'.
Technical SEO is a complicated field, but it's basically about providing users with the best possible experience when visiting your website.
If you can answer 'yes' to the following questions, chances are that your technical SEO is already in good shape. We've provided a bit of extra information that could help you find the answer to each, but we recommend consulting with a web developer or SEO specialist if you're in any doubt.
Are your web pages 'indexable' by search engines?
The term 'indexable' simply means that search engines can find a web page and store it in their index. Only web pages that have been stored in a search engine's index are eligible to appear in search results.
The easiest way to see if a search engine has indexed a web page is to search for it and see if it appears. For example, searching for your practice on Google should reveal whether or not it has been indexed and is appearing in search results. If it isn't, you may want to consult with a web developer or SEO specialist to resolve the issue.
Does your website use HTTPS?
Search engines favour websites that use HTTPS over those that use HTTP. The easiest way to check if your website uses HTTPS is to go to your website and look for the padlock in your address bar:

If your practice website is still using HTTP, it's likely you'll want to update to HTTPS as soon as possible, as it's not only favoured by search engines but is also more secure. If you don't know how to make the switch, we recommend consulting with a web developer.
Does your website load quickly on both mobile and desktop?
Search engines such as Google reward pages that load quickly and stably - particularly on mobile devices - so you'll want to make sure that your practice website is as speedy as possible.
If you have Google Search Console set up for your website, the Page Experience report (look for Experience > Page experience on the left-hand side) can give you a quick overview of how quick and stable your website is for users. You can also use Google's free PageSpeed Insights tool to check how a website or web page is performing.
These tools also contain a lot of information about different factors that might be slowing your website down. If it all seems a bit technical, don't worry - a web developer or SEO professional will be able to help you out.
Is your website easy to navigate?
Making your practice's website easy to navigate is beneficial to your SEO efforts in a number of ways. We won't get into all the details of why this is the case, but suffice it to say that search engines love websites that offer a good user experience.
To make sure you're offering the best experience to users, take a look at the navigation bar on your website and check that it's easy to find important information and pages. To get an impartial opinion, you could even ask a friend or family member who doesn't know your website well to find a specific piece of information and have them report back on their experience.
Measuring the impact of your SEO
How you measure the performance of your SEO strategy will depend on what you want to achieve - hence, it's important to have a strategy and set yourself objectives!
For example, if your practice SEO strategy targets increasing footfall through local SEO, you might want to measure success by looking at interactions with your Google Business Profile.
Alternatively, if your strategy revolves around creating content for a particular topic or audience, you might want to look at Google Search Console (or Bing Webmaster Tools) to monitor the number of clicks to pages on your practice website over a period of time.
If you hire an in-house marketer or a professional SEO specialist, they should be able to advise you further on which numbers are relevant to your strategy.