Paid advertising: an introduction for accountants & bookkeepers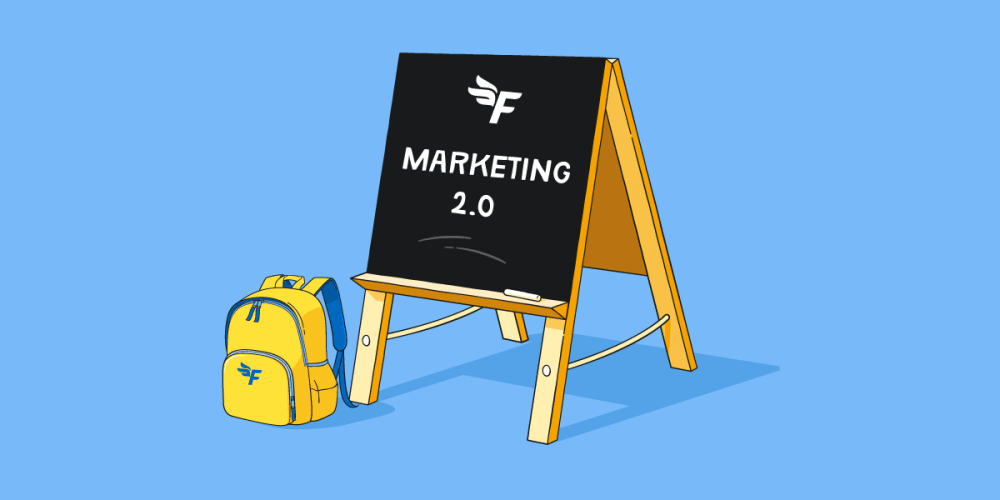 This guide was written by the marketing team at FreeAgent as part of our wider series on digital marketing for accounting and bookkeeping practices. While we think it's great on its own, you can read the whole series here.
Paid advertising is a popular marketing strategy used by millions of businesses. But what are the best methods to try? Here, we'll take you through the basics of paid advertising and share some tips to drive traffic to your practice's website.
What is paid advertising?
Paid advertising is a strategy whereby businesses target potential clients using adverts based on their search activity, location, interests and other relevant information.
The most common form of paid advertising is pay-per-click (PPC), where businesses bid to have an advert included next to relevant content or search results and pay when someone clicks on it. You'll commonly come across PPC ads when you perform a Google search (they're marked as 'Sponsored' and appear at the top), but PPC ads can take many forms and are found across all social media platforms and other areas of the internet.
Paid adverts can be an extremely effective way to generate leads as they allow you to be more targeted than more traditional forms of advertising, but - as the name suggests - they come at a cost.
Defining your paid advertising strategy
Rather than buying ads at random, it pays (pun intended) to have a paid advertising strategy. Your strategy should outline what you want to achieve and how you can achieve it. If you already have a wider digital marketing strategy, you should take your steer from this.

Some key questions to ask when defining your strategy are:
What do you want to achieve?
How will you measure success?
Who are your potential clients?
Where can you find them?
How much can you afford to spend to attract them?
If you don't feel that you can answer these questions, we'd recommend doing some further research and really getting to grips with paid advertising before spending any money on ads.
Alternatively, hire a marketing executive or local agency who will be able to pull some relevant strategies together based on your goals and budget - just make sure they understand your industry!
Paid advertising tips for your practice
Once you've defined your strategy and are confident you know what you want to achieve and how you'll do it, you're finally ready to start creating paid adverts. Here are a few tips from our paid advertising team to help you along the way:
1. Choose your format
There are several types of PPC ads - search, video, display, shopping and retargeting are just a few of the formats available. However, when it comes to marketing your accounting and bookkeeping services, the best place to start is with search and social media ads.
Both of these formats allow you to be targeted in your approach while also being easy to implement and low maintenance to keep running. Search ad campaigns are built using keywords (terms commonly searched for in Google), while social media ads utilise data on people's behaviours and interests.
To get started with advertising on Google, you'll need to create a Google Ads account, while to advertise on Facebook and Instagram, you'll need a Meta for Business account.
2. Make your budget work harder
As with any marketing strategy, it's important to have a clear budget in mind to ensure you don't overspend. It's easy to fall into the trap of thinking more money equals more revenue, but an effective paid advertising strategy can generate a good return on even a small budget.
Ensure that any money you put behind digital advertising is generating high-value clients who are a good fit for your business. If they stick with you long enough, you're likely to recoup the investment required to earn their business in the first place. You can do this by ensuring your paid ad campaigns are set up in an effective way.
For paid search ads, you can bid on search terms (sometimes called 'keywords') that are more relevant to your services as opposed to more popular but more expensive alternatives. For example, if you're looking to target potential landlord clients, you could consider 'accountants for landlords' as a keyword.
For paid social media ads, you can take advantage of the available data about users' behaviour and interests to build audiences. For example, you can target small business owners, sole traders or people with an interest in property letting. If you're using Meta for Business, you can also import your existing clients' email addresses to generate a 'lookalike' audience, allowing you to show your ads to leads with a similar profile to your existing clients.
By being targeted in your approach, you can drive more high-quality traffic at less cost.
3. Think about where you take your traffic
Getting someone to click on your ad is one part of an effective paid advertising strategy; the next part is getting them to take action once they're on your website.
Consider where you are driving traffic to - does it have all the information potential clients would expect to see, such as details about your services and pricing? Is your contact information visible or do you have a form where they can fill in their details? A clear landing page is more likely to convert potential leads into clients and mean that the click you've paid for isn't wasted.
If you're stuck for ideas, do some competitor research to see what sort of ads they have running and where they drive their traffic to. It's also worth bearing in mind that some advertising platforms (including Facebook and LinkedIn) allow you to generate leads within their platform, so a potential doesn't even need to reach your website in order to start their journey towards being a customer.