2014/15 Self Assessment filing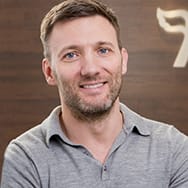 Roan Lavery
CPO, Co-founder
Between the #heatwave and Wimbledon, tax return filing may not have been at the top of your list. But if you're ready to go, you can now file your Self Assessment return for 2014/15.
Last year thousands of sole traders and limited company directors filed their Self Assessment returns with FreeAgent. If you've still to discover that unique liberating feeling, then take a look at our how-to video, which will help you fill in the forms and file to HMRC.
The Self Assessment calculations and forms have now been updated for 2014/15, and filing has been enabled, allowing you to submit your return well in advance of the 31st January 2016 online filing deadline.
Or just kick back, enjoy the sunshine and leave it till the last minute as usual. Your call.
And finally… Summer Budget update
In case you missed it, our Chief Accountant Emily has reviewed the Summer Budget and outlined some important points for small business owners and freelancers. You can listen to Emily explaining some of the changes on BBC Radio 4's Moneybox programme recorded last Sunday.
Happy filing,
Roan and the team at FreeAgent
P.S. Our equity crowdfunding campaign closes on Monday 20th July so if you're interested in buying shares, check out the details on Seedrs.