Automated online payments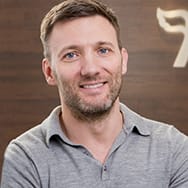 Roan Lavery
CEO, Co-founder
We've just released two major new features for our GoCardless integration, making it easier than ever to set up regular online payments with your customers.
What's GoCardless again?
I'm glad you asked. GoCardless is an online payment processor that works by taking Direct Debits from your customer's bank account, charging 1% of the transaction value up to £2.00.
It has the benefit of having lower fees than PayPal or most credit card processors and is easy to set up. If you're still a bit rusty, then learn more about getting started with GoCardless..
Direct Debit mandates
Previously you could only use the GoCardless integration to send invoices to customers, who would then manually pay the invoice by a one-off Direct Debit via GoCardless.
With the new Direct Debit mandates you can now agree and set up monthly mandates with your customers, which will enable you to send invoices and automatically take payment from their bank account without any further authorisation.

It works with both single and recurring invoices, which is super handy if you bill customers for regular amounts each month.
Learn more about GoCardless Direct Debit mandates.
Auto-reconciling invoices
The second new feature is just as cool. You can now configure your GoCardless integration so that when invoices are paid, and the money is received into your account, they automatically get marked as paid in your FreeAgent account, including handling the GoCardless fee.

You can set this up on the GoCardless page in Settings and it'll apply to all invoices paid via GoCardless.
Learn more about auto-reconciling invoices with GoCardless.
Now go get paid,
Roan and the team at FreeAgent