FreeAgent Update - Better Banking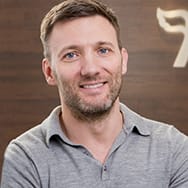 Roan Lavery
CEO, Co-founder
Bank Balance Graph
On the Banking page of your account you will now see a new graph displaying your bank balance over time. A draggable scroller beneath the graph lets you change the date range and there are also buttons to view the last 3 months, 6 months and 1 year of transactions. If you really want to get specific you can select a custom date range as well.
A mini version of this is also displayed on your Overview screen.
It's amazing that more online banks don't do this, as it's an invaluable way to analyse your account. We'll be adding more graphs to allow you to better understand and analyse your data in the coming releases, so stay tuned.
Upload any Attachments
We've improved the way that attachment uploads work so you can now upload files of any type, instead of just images and PDFs. This means if you need to attach a word document or excel spreadsheet to your expenses or bank account entires, you can now do this.
When you upload a file you won't see a preview but you will see an icon displaying the file type if it's a TXT, Word or Excel file. A 2MB size limit does apply to these files.
Auto-Complete Invoice Items
If you tend to create invoices with similar content, you've probably wished there was an easier way to reuse old invoice items. Well, wish no more because invoice items now support an auto-complete feature. This remembers your previous invoice items and suggests these as you begin typing a new one.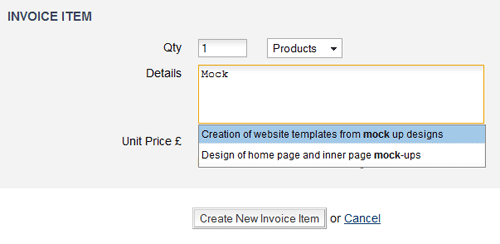 If you often reuse the same item description, it should save you a heap of time.
But there's more
Also in this release:
We've relaxed the rules regarding Contacts so you can now add more than one Contact with the same Organisation name
We've added support for Rabobank CSV statement files
You can now use macros within the subject of an outgoing invoice email as well as the body
Improved support for company logo upload which now includes logos with transparency