How 'big data' is impacting accounting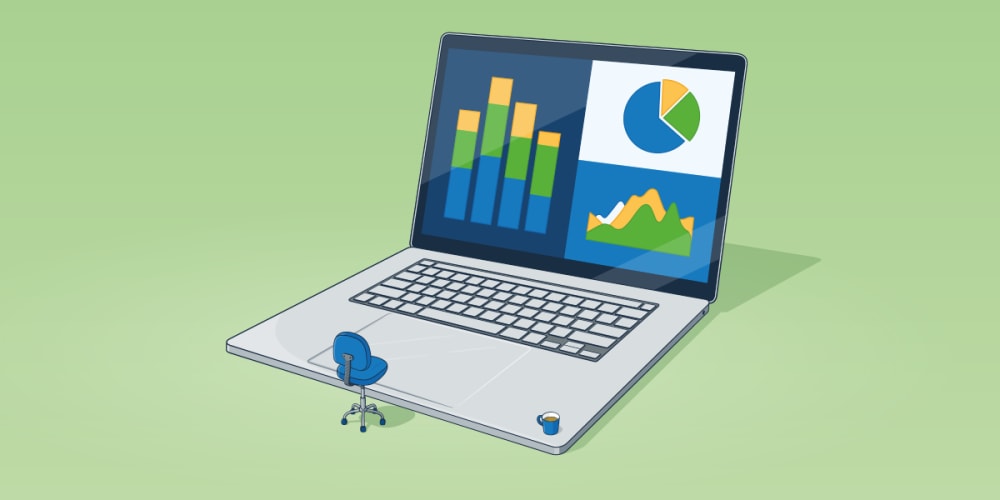 If you've been following developments in information technology over the past decade, you've probably encountered the term 'big data'. But what exactly is it, and what impact is it having on the accountancy profession? Here we take a closer look at the subject.
What is big data?
The term 'big data' doesn't have a formal definition, but it's commonly used to refer to the huge quantities of data generated every day as people use the internet. Any organisation that collects and stores data about its customers can use big data analytics to identify new business opportunities or create targeted marketing campaigns. 
For example, social media sites collect vast amounts of data about their users and their online activity, which they use to personalise content feeds and serve ads that align with each user's interests. 
How is the accountancy industry using big data?
The accountancy industry has seen a major shift in recent years due to the rise of big data and related technology such as machine learning and artificial intelligence (AI). Traditional accountancy tasks, such as manual data entry and analysis, are changing as new tools are developed to make sense of the vast amounts of data available. With the help of advanced analytics and AI, accountants and bookkeepers can now process and analyse data in a fraction of the time it would take manually.
One of the biggest advantages of big data for the accountancy industry, particularly in auditing, is the ability to identify patterns and trends that were previously hidden. By analysing large amounts of data, accountants and bookkeepers can gain a deeper understanding of their clients' businesses and make more informed decisions. This can lead to improved financial forecasting, better risk management and more accurate reporting. The Institute of Chartered Accountants in England and Wales (ICAEW) explores these aspects in more depth in their report on big data and analytics.
Another area where big data analytics can play a major part is forensic accounting. By analysing large amounts of data with suitable tools, forensic accountants can identify patterns and anomalies that could indicate fraud. This can include things like unusual spending patterns, duplicate transactions and discrepancies between reported income and expenses.
Smaller accountancy and bookkeeping firms, and their small business clients, can also take advantage of cutting-edge data analytics and machine learning via cloud-based accounting software like FreeAgent.
For example, FreeAgent's AI-powered Guess feature will attempt to automatically explain bank transactions to the correct categories based on previous explanations in the user's account. And practices that use FreeAgent with their clients have access to unique 'practice insights' reports, which reveal how their clients are using the software and can help pinpoint those who might need additional support.
What's next?
The hottest field in computer science is artificial intelligence. AI is behind many big data analytics tools, while a new generation of AI 'chatbot' applications like OpenAI's ChatGPT have been dominating the headlines in recent months. ChatGPT, which is built on a large language model, has been 'trained' on a vast dataset of existing writing, allowing it to 'converse' with users, answer questions based on prompts, and even write code - with varying degrees of success. 
One accountant recently used ChatGPT to sit a sample exam paper from the ICAEW. The chatbot scored 42% – well under the pass mark of 55%, but a respectable effort, and one that's only likely to improve as the technology grows more sophisticated. 
And confession time: we actually used ChatGPT while researching some sections of this blog. While it's not going to replace our human writers any time soon (we hope!) it did provide us with a pretty useful starting point, and it's not hard to imagine a world where AI chatbots join the ranks of word processors and spelling and grammar checkers as just another option in writers' toolkits.
Similarly, the day that a 'robot accountant' replaces a skilled professional human is likely still a good way off. But as these tools grow ever more sophisticated, the accountants and bookkeepers who embrace new technology and develop the skills necessary to take advantage of it will be able to provide better service to their clients, improve their bottom line and stay ahead of the curve in an ever-changing industry.