Choosing a business bank account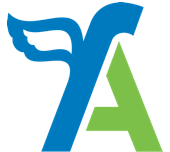 Choosing a bank account for your small business is an important stage in the startup process. There are several key things to consider - such as transaction and borrowing costs, what facilities the bank offers, and the type of relationship you want from a bank.
You must set up a business account if you're starting up as a Limited Company, Partnership or any other key business structure. Sole Traders can use their own personal accounts but accounting can be made simpler by keeping business and personal monies separate.
Don't necessarily choose a business bank account simply because you are a personal banking customer. You may well feel more comfortable with a bank you already know personally, but they may not offer the best deal for your business.
Make sure you compare several business banking offerings, and compare the costs and charges associated with each one.
Naturally, only go for banks that have a strong background - names you will have heard of, or even internet banking brands which are owned and operated by the big players.
Bank Charges are a key point to consider, how much it will cost you to have a business bank account. You may have a large number of monthly transactions to process, for example, so ensure you know exactly what charges will be levied on your account before signing up. Many major banks provide "free" banking for set periods to new businesses, so this may also be of interest.
Online Banking
Online Banking is an increasingly important service, and most banks now provide an internet service so you can check the status of your account day or night. This can be invaluable to the business for time saving and ensure that timely payments such as HMRC and Companies House can be met on time.
If you are using an online bank account you should also be able to download your electronic bank statements for import into FreeAgent. See our knowledge Base for full details of all the online bank statements we support.
Most major banks have improved their interest rates on business current accounts in recent years at the request of the Government, they do vary wildly. Some high street names pay virtually nil interest if your account is in credit, but there is always a trade-off between free transaction costs and interest rates, so do consider the overall benefits each account would provide to your business.
There are banks which have a specialised small business banking unit. The set-up process should be simpler, and dedicated teams will be used to dealing with all types of small business and their specific needs. Some businesses will require regular contact with their bankers, so you should go with a team you feel you can build a good personal relationship with.
Packaged Bank Accounts
Most of the high street banks and some smaller banks after a niche market offer packaged bank accounts.
This type of account works like any other bank account. You pay a monthly fee for the privilege and in return are rewarded with added extras such as free travel insurance, leisure club discounts, pet insurance and vehicle breakdown cover to name a few. The monthly payment fee can vary enormously between banks, some as low as £6.95 and others as high as £25.
Often these accounts may seem attractive because interest rates on overdrawn balances are usually slightly lower.
Weighing up the advantages
Like everything, an added extra is only an advantage if you make use of it. Check the small print carefully, many insurance policy extras only include the basic cover, e.g. if you would normally pay for full breakdown and home start vehicle cover then the free policy is not for you. If you don' travel abroad frequently then the travel insurance is not of much use.
Make yourself aware of your legal rights. Some accounts offer a card protection scheme, but under the banking code, once you have made your bank aware of the loss of your card you are not liable anyway; so there is no benefit to you.
Research the cost of the perks that you use if you were to buy them elsewhere against the annual cost of having the account. Do your homework comparing interest rates; you'll be amazed at the differences.
It is estimated that one in six people in the UK have a packaged bank account. Many believe that they were automatically upgraded by their bank. Under the banking code if you have been switched to a fee paying account without your consent or not having been given notice, then this would constitute a breach of the code. Ensure you read all the correspondence from your bank, don't just bin it thinking its marketing literature.
In a nutshell, if you make long term use of overdrafts and use at least two of the added extras, than a packaged bank account may be for you. If you have cash in your bank steer clear, interest rates are typically low.
For more tips on choosing a Business Bank account see this guide from ByteStart.
This article was guest authored by Blevins Franks. To find out more about them, visit the Blevins Franks Website.