FreeAgent integrates with EdgeDocs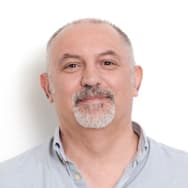 Kevin McCallum
Chief Commercial Officer
We're delighted to announce the latest addition to the comprehensive range of apps, widgets and add-ons that play nicely with FreeAgent: EdgeDocs, the UK's only fully integrated export documentation solution.
Edgedocs is designed for small and medium-sized businesses that sell stock both nationally and internationally. It provides support for activities including export documentation, stock control and customer relationship management.
FreeAgent's new integration with EdgeDocs automatically syncs historical contacts and new invoices that relate to completed sales in EdgeDocs to FreeAgent - no need to duplicate the information manually!
If you already have an EdgeDocs account, you can set up the integration to FreeAgent by navigating to 'Administration' and 'Settings' in your EdgeDocs account. From there, simply select the FreeAgent logo and follow the instructions! If you're a FreeAgent customer and you'd like to give EdgeDocs a try, check them out here.