FreeAgent Mobile: stay secure with fingerprint authentication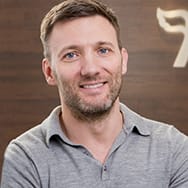 Roan Lavery
CEO, Co-founder
Exciting news: you can now log in to FreeAgent mobile using your fingerprint!
This feature is available for:
all iPhone 5S (and above) iOS devices
all Android 6.0 devices with fingerprint readers
To turn fingerprint authentication on, simply navigate to the 'Settings' menu in FreeAgent Mobile on your iOS or Android device, find the 'Security' option and check 'Enable touch ID' for iOS devices or 'Enable fingerprint authentication' for Android.
Once you've done that, FreeAgent will lock your access to the app until you authenticate with your fingerprint or re-enter your password. If you want to keep your access open while you use other apps, you can set FreeAgent Mobile to remain open for a period of time (e.g. two minutes) before it prompts you to re-authenticate with your fingerprint or password.
Stay safe and secure!
Roan and the FreeAgent team