FreeAgent is now a public company!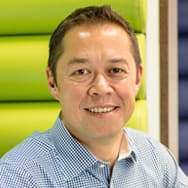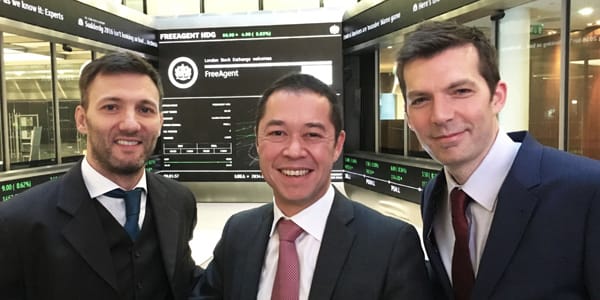 I have big news - as of this morning, FreeAgent is trading as a public company on the AIM market of the London Stock Exchange. Roan, Olly, and I marked the occasion by opening the markets this morning in London.
Trading as a public company is a really important step forward for FreeAgent. Because of the detailed scrutiny that quoted companies undergo, our customers and partners can be even more confident that we are a robust, well-managed business. It also means that we now have more financing options to really accelerate our progress towards our vision of making the UK's five million micro-businesses happier and more successful by putting them in control of their finances. You can find us on the AIM market of the London Stock Exchange trading under the stock symbol FREE.
Over the past nine years, we've gone from us three co-founders sharing a tiny office to a business with over 100 full-time employees. This is the biggest milestone yet in FreeAgent's story and we couldn't be more proud of what we've achieved as a team, but none of it would have been possible without all of our customers and partners, some of whom have been with us since the very beginning. On behalf of everyone here at FreeAgent, thank you - for believing in us, for recommending FreeAgent to your friends and colleagues, and for your continued support.
Onwards and upwards!
Ed