How to help your business flourish as restrictions ease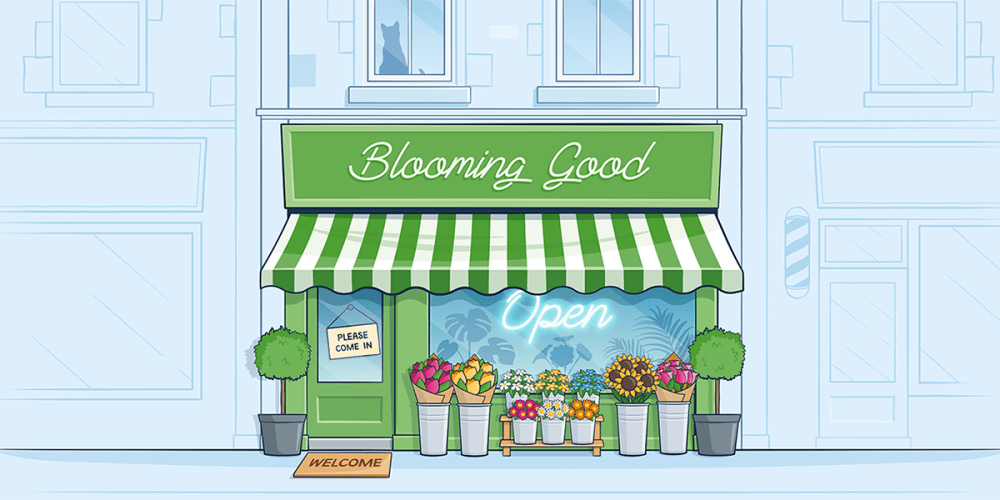 As coronavirus restrictions continue to ease across most of the UK, many businesses are now reopening their doors to customers or resuming services they couldn't provide during lockdown. Although the relaxing of some rules is a welcome step towards normality, it also presents a range of new challenges for small businesses. Here are a few ideas to help your business flourish during this transitional time.
Decide which changes to keep
During lockdown, many businesses found new ways to connect with their customers, like swapping face-to-face meetings for Zoom calls and replacing sit-in dining with takeaway and delivery options. As restrictions ease, it's worth reflecting on the new ways you connected with customers during lockdown and perhaps keeping some of these in place.
Some customers may be hesitant to immediately return to shops or offices and others may still be affected by restrictions in their area. Giving customers a variety of ways to connect with your business may help you cast the widest net - so don't stop that local delivery service just yet.
Whatever lockdown changes you decide to stick with, be sure to update your website and social media accordingly. If your business hours have changed as a result of restrictions being lifted, you might also want to make sure that these are up to date on Google My Business or any other local directories your business is listed on.
Make safety a priority
Letting your customers know what steps you've taken to make your business safe is a great way to reassure them that you're taking the risks seriously.
Safety measures are particularly relevant if you have physical premises. You might want to put up signage indicating your policies on social distancing, how often you clean your premises and any other rules that exist for your customers' safety. There might also be different government guidance for businesses depending on what you do and where you're located, so understanding what's expected of you and communicating this clearly could help your customers feel safe.
Share the love
Working together with other businesses - either in your local community or online - can be hugely valuable, both in growing your professional community and in reaching more customers.
Collaborating with another business can sound a little daunting, but it could be as simple as sharing relevant content created by other local businesses on your social media profile. If other local businesses return the favour, this can be a great way of telling more customers about your business and what you're doing as restrictions ease. Before you know it, you might even have an exciting new industry contact.
If you're looking to help others, this may also be a good time to promote and raise money for local, national or international charities. You might do this via a social media competition, in-store collection box or - if you can afford it - even giving a percentage of your takings to a chosen charity. As well as helping a good cause, you'll be showing your customers that your business is there to genuinely do good.
Ask for support if you need it
Although restrictions are easing in many places, government support is still available for business owners who are struggling as a result of the coronavirus crisis.
For example, businesses can continue to use the Coronavirus Job Retention Scheme to reclaim a percentage of wages paid to furloughed or flexibly furloughed employees. Sole traders and partners in a partnership can also access support in the form of a taxable grant through the Self Employment Income Support Scheme.
In the 2021 Budget, the government also announced the Recovery Loan Scheme, which is designed to help businesses affected by the coronavirus crisis to secure funding from banks and other lenders. The scheme is expected to remain in place until the end of 2021.
You can find out more about the support available by visiting our small business coronavirus support hub.