In the team: Jennie's epic abseil for the MS Society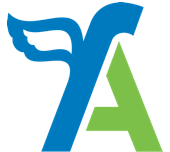 We're a pretty active bunch here at FreeAgent. When we're not hard at work, we can often be found doing all kinds of weird and wonderful activities, often for a good cause. Dangling 165 feet above the Firth of Forth isn't our Outreach Manager Jennie's idea of a typical Sunday morning, but a few weeks ago, that's just what she did! Here's her story.
The Forth Rail Bridge is one of the most iconic landmarks in Scotland so when I saw an opportunity to abseil off it to raise money for the MS Society I jumped at the chance (pun intended!).
Multiple Sclerosis (MS) probably affects more than 100,000 people in the UK and around 10,000 people in Scotland alone. I was diagnosed not long after I moved to Edinburgh back in 2006. Living with MS is a daily battle, so I was keen to challenge myself and complete my first ever abseil to raise money for the MS Society. The charity fights to improve treatment and care to help people with MS take control of their lives. And with support from fundraising, the MS Society funds research into the disease with the aim of one day beating MS for good.
As I spread the word about what I was doing, I soon found out just how many people actually know someone with MS and want to support the work of the MS Society. Before long, I was receiving donations and well wishes from family, friends, friends of friends, and even virtual strangers from all over the world! I really wasn't prepared for how incredibly supportive and generous everyone was going to be.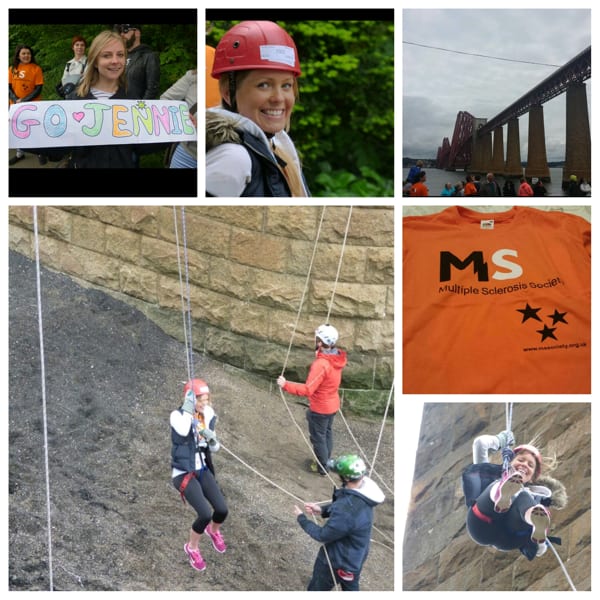 On the day of the abseil I was completely relaxed - right up until I started to climb up on top of the bridge and looked down at the 165ft drop I was about to dangle over! Luckily it wasn't raining or too windy. It was however very chilly - good old Scottish summer! The team of people who were organising the day were all so helpful and great at making everyone feel at ease. Before I knew it I was suspended in mid air and making my way down to the beach below and my crowd of supporting friends and family.
In the end I raised over £3,000 for the MS Society and I couldn't be happier - I'm really glad I took the plunge and completed the challenge!