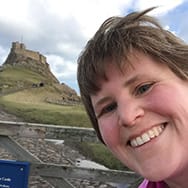 Emily Coltman
Chief Accountant
HMRC have issued new fuel rates for company cars, to start on 1st June 2010.
I haven't got a company car, why should I care?
Do you travel on business in your own car?
These rates are also used to work out the fuel element of mileage you claim back when you travel in your own car on business.
Why is that important?
Because you can only reclaim VAT on the fuel element of mileage.  You can't reclaim VAT on the rest of the reclaim - which is for repairs to the car, tax, insurance, wear and tear, etc etc.
Do I need to worry about it?
Not if you're a FreeAgent user, no!
We've updated the FreeAgent calculations so that as from 1st June 2010 the new rate will be applied to your mileage when you reclaim the VAT.
Just tick the box to reclaim VAT when you enter mileage, if you have a VAT receipt, and that's all you need to do!