Reporting your expenses with Xpenditure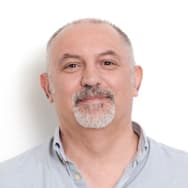 Kevin McCallum
Chief Commercial Officer
When you're running a small business it can be a big hassle trying to stay on top of your expenses - especially if you're one of the many people who lets their receipts pile up in a shoebox before handing them over to their accountant to sort out.
Of course, if you're a FreeAgent user, you're probably enjoying a much more efficient way than this to manage your out-of-pocket expenses. But we know that there are some people - particularly those who run small businesses and have employees who submit expenses - who still require more in-depth expense reports; so we'd like to draw your attention to our latest integration partner, Xpenditure.
Xpenditure is an innovative service that digitises and automates all of your receipts, takes out all of the important information to store online, and enables you to create extensive reports about all of your expenses. It's a super-useful tool for anyone who needs to stay in complete control and requires a full overview of their business expense data.
By integrating with us, it means that if you're an Xpenditure customer all of your expense data can now be imported directly into FreeAgent, so you don't have to duplicate any effort by manually entering expense data again into your accounts.
We think it's a really useful service that some of our small business customers will be very interested in - so if you're keen to learn more, just take a look at their website. http://xpenditure.com