Simplifying small business bookings with Appointedd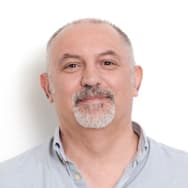 Kevin McCallum
Chief Commercial Officer
If you run a small service business, you'll probably know that taking bookings from your clients is often more complicated than it should be. There's all the hassle with keeping track of every single booking, request to reschedule and cancellation, and it's really easy to lose important information.
Sound familiar? Then you may be interested in learning more about our friends Appointedd. They're an awesome online system designed to enable small businesses to take bookings online, automatically update their records and send automated email and SMS campaigns to customers. Think of it like a web-based version of Iron Man's amazing PA, Pepper Potts - helping you accept bookings 24/7, keep better customer records and have a wider view of your business time at a glance.
If you're a FreeAgent user who charges for their time - and we know that there are a whole lot of you that do - we've got some good news. FreeAgent is now integrated with Appointedd, which means that subscribers to both our services can seamlessly take appointments online and automatically raise invoices against them. That means they can save even more valuable time when doing their business admin. We reckon it'll be a super-useful feature for photographers, salons, therapists, freelancers and anybody else who charges for their time.
So how does this work? Appointedd provides you with a free online booking website and some handy tools for taking bookings from your own website or your Facebook page. Then once you're up and running and taking new bookings, each new customer who books through Appointedd is automatically added to your FreeAgent contacts folder (and vice versa as FreeAgent contacts are also imported as customers to Appointedd once you've integrated both accounts).
Once your customer has booked online using Appointedd, an invoice is automatically generated in FreeAgent and you can email it directly to the customer. No hassle, no fuss and no scrabbling around trying to find your customer's address or phone number - and no need to generate the invoice from scratch!
As an added bonus, Appointedd is also offering FreeAgent users a super-special deal to celebrate the integration. Simply enter the code FREED2015 and you'll get 50% off the price of your Appointedd subscription for 6 months.