Get speedy support with live chat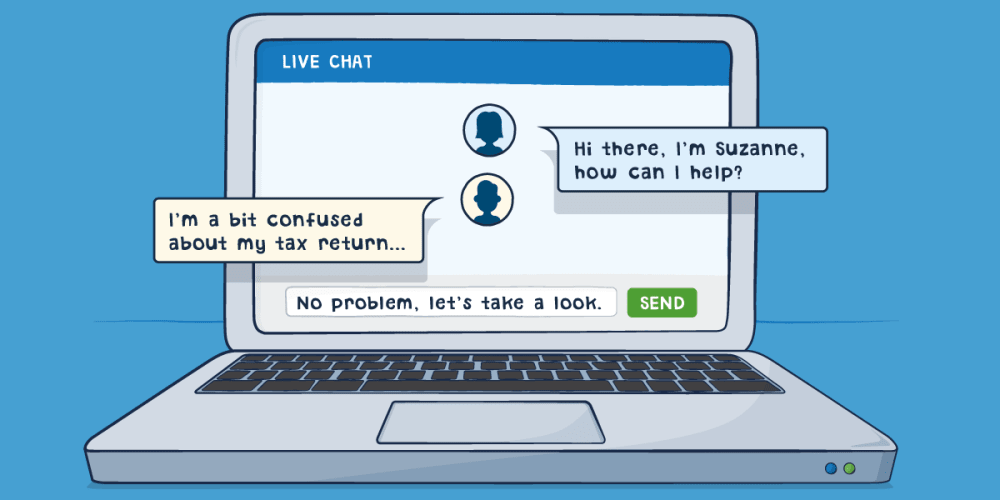 Here at FreeAgent, we're lucky to have an expert team of accounting professionals among our ranks. Our support accountants have a huge range of accounting experience and we're delighted to let you know that you can now reach them at the touch of a button.
We began the rollout of live chat back in May by adding the feature to all of our customers' FreeAgent accounts. We're delighted to let you know that we've now started to offer live chat on our website, beginning with:
How to start a live chat
When you're on any of the FreeAgent website pages listed above - or when you're logged in to your FreeAgent account - keep an eye out for the blue 'Help' button at the bottom-right of your screen.

Just type in your question and our AI-powered assistant, Ruby the Robot, will suggest articles that could solve your query instantly from our comprehensive Knowledge Base. If one of Ruby's suggested articles does the trick, respond 'Yes' when she asks for feedback to help her suggestions become even quicker and smarter in the future!

If the suggested articles don't answer your question and you'd like to chat to one of our support accountants, select 'Get in touch'. You'll then see the option to begin a live chat if your query takes place during the hours that it's available: Monday to Thursday, 9am to 5pm and Friday, 9am to 4pm.
Alternatively, you can choose 'Leave a message' and we'll email you back as soon as possible. You can also continue to email our support accountants or give them a ring.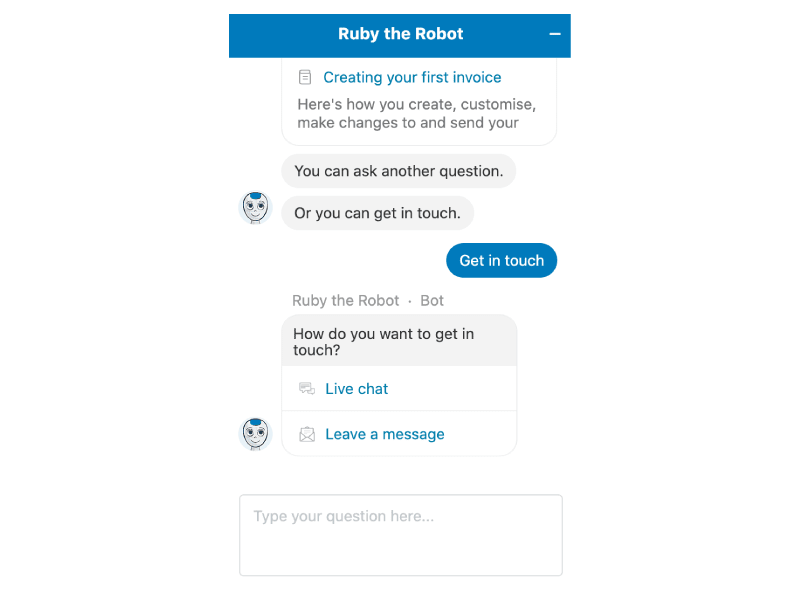 If you've never used our live chat feature before, why not try it out when you next have a question? If you do, we'd love to know how you find it!
If you're new to FreeAgent's accounting software, why not try a no obligation 30-day free trial and see how it can help you manage your small business finances.