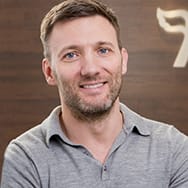 Roan Lavery
CEO, Co-founder
We're gearing up to launch some big new features over the next few months, but in the meantime we're making it easier and faster to manage your accounts.
VAT flexibility
Since it launched, our online VAT submission system has been incredibly popular, as are the historic VAT return records stored for accounting completeness.
In hindsight however, we were a tad strict in locking older VAT periods which caused problems when you had to enter data into those locked periods.
The good news is, we've introduced a sophisticated mechanism which allows you to enter, edit and delete transactions in old 'locked' VAT periods and have the effect automatically moved into a later VAT period.
This means you can now do all sorts of weird and wonderful things like VAT deferrals and reversals. No I don't know what that means either, but the accountants round here assure me it's impressive! Full details in the Knowledge Base - Corrections in a VAT locked period.
PayPal feeds

We've had this squirrelled away in beta for ages, so we thought it was high time that everyone had the chance to use our automatic PayPal feeds. Simply enable the feeds and tweak some settings in your PayPal account, and your transactions will be magically imported into FreeAgent on a daily basis.
An important caveat is that this will only bring in transactions in your native currency at present. All others will be ignored. For now.
Create projects from estimates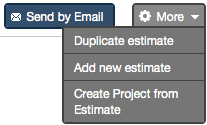 We've improved the workflow from that pensive moment of sending an estimate to the glory of project kick-off.
In one triumphant click, you can now create a project directly from the estimate screen , and have the estimate items converted into active tasks on that project, with a chosen billing rate.
Also in the mix
We've improved our autocomplete system for invoice items and other descriptions
We've introduced paged tables for invoices , which should dramatically speed up the invoices page if you've got lots of data
As of the 6th of April we now support the new 45p mileage rate for travel expenses
Until next time,
Roan & The Team at FreeAgent.