FreeAgent Update - Release Copertino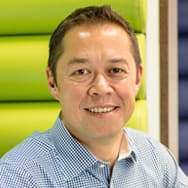 Here's what's new:
Gye cannie 'One Accounting' amang the FreeAgent-Friendly the noo!

We're happy to announce that Edinburgh-based One Accounting are now FreeAgent-Friendly.
Their three founding Directors have gained their accounting skills, qualifications and experience through working as Financial Managers in a wide range of commercial businesses. This means they don't just take care of the numbers, they know what makes a good business "tick"'.
They have offices in Livingston as well as Edinburgh, so drop a line to Chris Thomas if you're in Scotland and looking for efficient, no-nonsense accounting advice and support, in both Scottish and English ;->
UK Ltd Co Accounts: Companies House Deadlines
We've added forthcoming deadlines for submission of Companies House accounts and annual returns to our 'Tax Timeline'. If you've ever looked into this (here, here, and even here), you'll know how byzantine the deadline rules are, and how they're changing in the coming years, but we've suffered the pain on your behalf.
(Quick summary - you have 10 months after the year-end to submit accounts at the moment, but that's becoming 9 months soon. Don't ask what a 'month' or 'soon' really means, you don't what to know…just use the Tax Timeline!)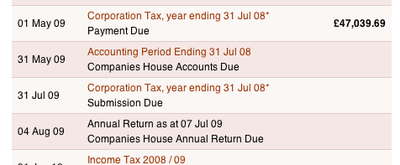 Don't forget you can subscribe to both the Tax and Invoice Timelines in your existing calendar software (iCal, Outlook 2007, GoogleCalendar) so you'll always have your reminders and tax payment amounts right there in front of you. Go to Settings > API and Feeds to get the links.

Managing User Access, UK National Insurance Number
The Primary User (whoever signed up for the FreeAgent Account) can now select which other users have login access to FreeAgent. Visit a user's Edit Details page and check or uncheck the 'Login Enabled?' checkbox as necessary.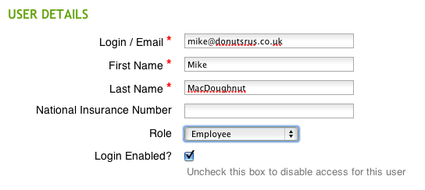 On UK accounts, as shown above, you can now also enter a National Insurance number in your User Details, and it will be displayed on each payslip.
For security, it's one of the items that is stored encrypted in our database.
Marking Projects as Completed

You can now toggle a project status between Active or Complete straight from the Project page itself.
Sub-optimal Conditions Addressed
We've tweaked the display of the Monthly Profit & Loss. Nicer to look at, now.
Extended the time window in which bank transfers are recognised, to handle Paypal strangeness.
We've merged two previously separate explanation categories 'Net Salary' and 'Bonus', in preparation for some improvements to the way we handle payroll and IR35 support.
We've now improved the way we handle 'incomplete accounting periods' and now provide links to your bank statements to locate unexplained transactions.
Cheers until next time,
Ed & The Team at FreeAgent Central.
Disclaimer: The content included in this blog post is based on our understanding of tax law at the time of publication. It may be subject to change and may not be applicable to your circumstances, so should not be relied upon. You are responsible for complying with tax law and should seek independent advice if you require further information about the content included in this blog post. If you don't have an accountant, take a look at our directory to find a FreeAgent Practice Partner based in your local area.