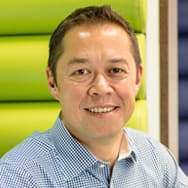 Blimey. We're there.
We've been working on FreeAgent, from it's early prototype days, for over a year now. And finally we are happy to show what we've done to the public gaze.
We reckon we've got the most streamlined, understandable way there is to manage your company finances.
Of course, we're just getting started really. We've got quite a few exciting developments up our sleeves for the coming months, always with the aim of simplifying your life, and we'll continue to polish the tools we have until they shine.
Many, many thanks to all our Beta Testers who have, over the last three months, provided us with essential feedback and no small encouragement. As well as the enhanced Karma which you shall all surely receive, we have supplied extended free-trial periods to all those who have provided feedback. If, for some unforgivable reason, we've not updated your account to reflect this, do get in touch.
Each and every one of our users has a unique perspective on their business, and we will always be listening to comments and suggestions. We will be introducing more convenient ways for use to have these conversations in the near future, too.
We know the truly hard work for us starts now. But we are up for it.
Ed
Ed Molyneux
Founder and CEO
FreeAgent Central Limited