Running a retail business? Connect your FreeAgent account to Goodtill's Point of Sale software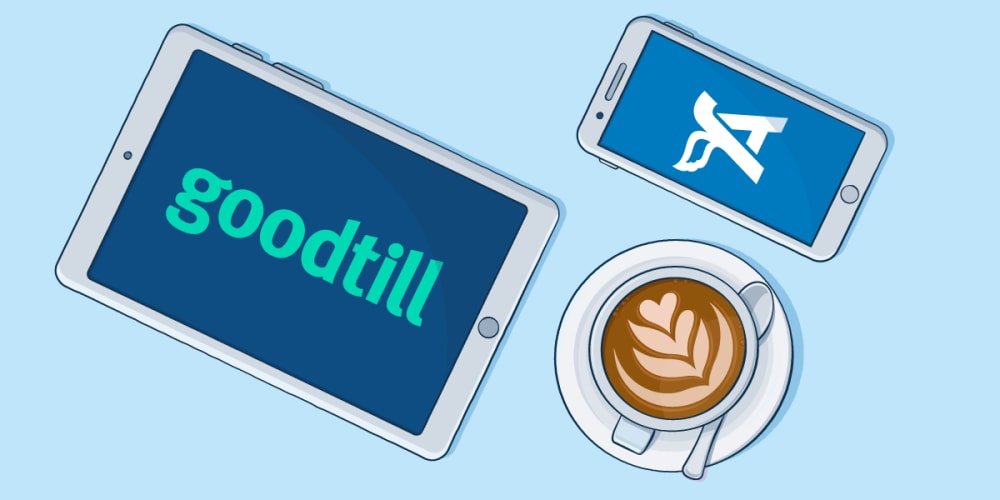 We're delighted to announce that FreeAgent is now integrated with Goodtill, leading software for any business taking payments at Point of Sale. Goodtill is already used by 1,500 customers with businesses ranging from retail outlets, bars, cafes and restaurants to sports stadiums.
The Goodtill team offer both the software and the hardware to create a fully functioning tablet-based Point of Sale, including a contactless card reader. With reporting and management insights, the ability to build customer-led marketing initiatives and innovative options like 'click and collect' and loyalty functionality, Goodtill's software can really help small businesses compete with bigger competitors. Combined with excellent inventory management capabilities and the ability to deploy tills across multiple locations, Goodtill can work for both very small and larger retail operations.
With the FreeAgent and Goodtill integration, users can upload all of their business's daily sales data and end-of-day reports directly into the relevant fields in FreeAgent from their Goodtill account. This is a real time saver, removing the need to manually type till receipts data into spreadsheets, which can be an error-prone process!
Paul and Heather Smith, owners of Brighton-based coffee shop, Black Mocha, use both FreeAgent and Goodtill and are really happy with the benefits the new integration has brought to their business.
Heather says: "Goodtill's Point of Sale system has really helped our business in terms of being able to record everything. The integration with FreeAgent is perfect. End-of-day reports go straight to FreeAgent and it really does help with my weekly reconciling."
Setting up the integration
The integration is easy to set up! First things first, you'll need to log in to Goodtill back office. Visit 'Apps' and select FreeAgent and then 'Connect to FreeAgent'. This will redirect you to FreeAgent where you'll need to log in to your account, authorise the integration and select a company. Once done, you'll jump back to Goodtill.
If you want to use the same FreeAgent account to send data from different outlets, you can tick the option 'use this connection for all other outlets'. You can still control the mappings for each outlet individually.
Are you a FreeAgent customer and would like to take a look at Goodtill? Visit Goodtill and take advantage of a great starter offer!