Dwolla & FreeAgent - Keeping It Simple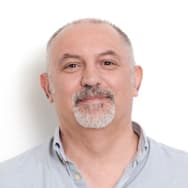 Kevin McCallum
Chief Commercial Officer
Here at FreeAgent, we think that life is expensive and complicated enough as it is – so for us, handling complexity in a simple way has always been something that we care and think deeply about.
That's why we are really excited today to announce our latest integration with our good friends at Dwolla and to let you know that from today, our customers in the U.S. can add Dwolla as a payment method on their invoices.
We're sure lots of you will will have heard of Dwolla, and are amongst the 100,000 people already using them, but for those of you not yet in the know, Dwolla is a different kind of payment network designed for the 21st century, reimagined and reengineered for the way we live and work today.
Instead of relying on existing networks to transfer money, Dwolla had created an entirely new network that makes it easy for anyone with an internet connection to safely send and receive money.
Their fees are pretty special too: it is entirely free to process transactions under $10, and all other payments attract a flat fee of $0.25 each to process. Disruptive innovation - one of our favorite things!
To find out more, head over to the Dwolla website.